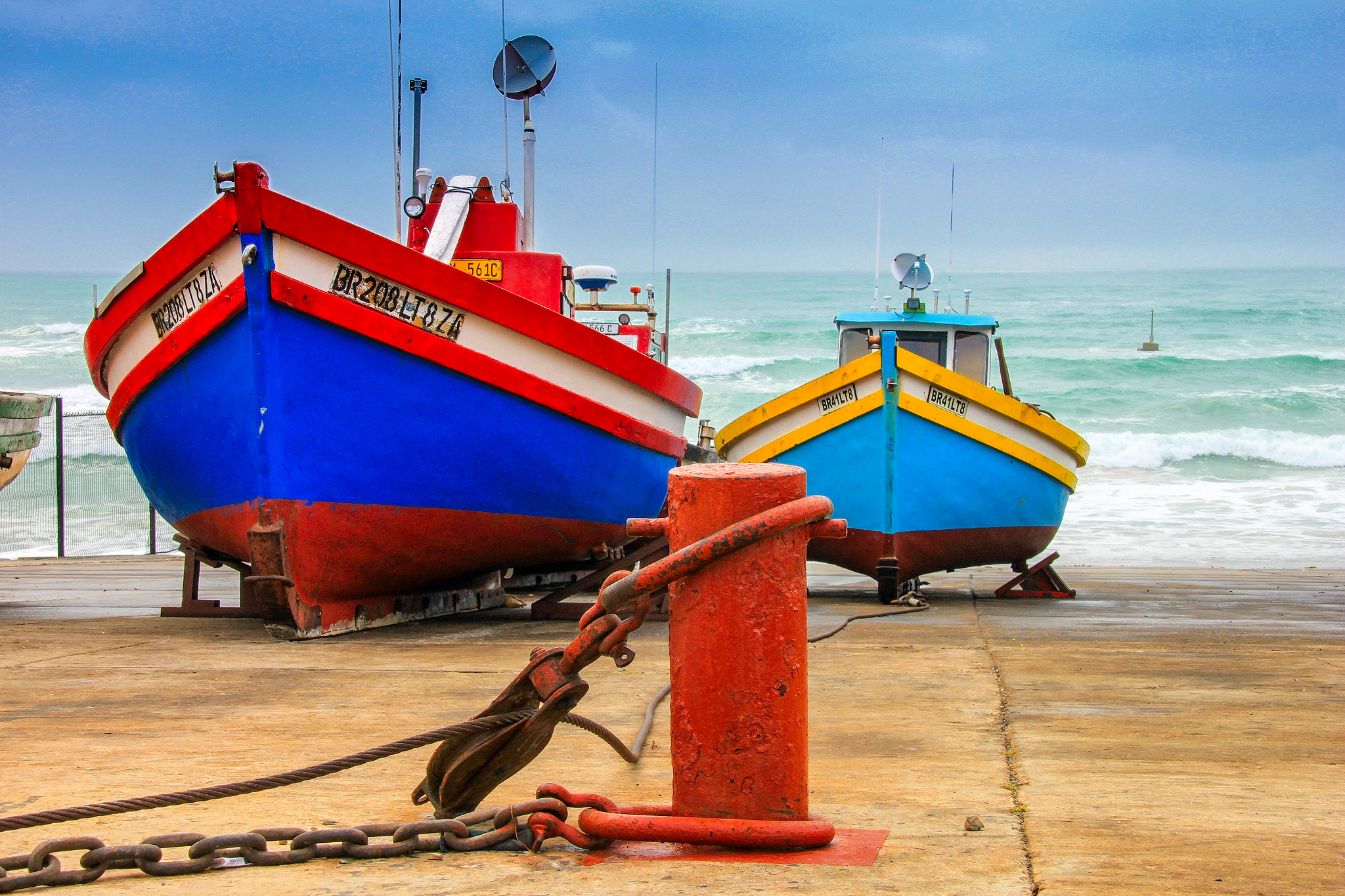 Western Cape Coastlines Workshop – January 2019
Seascapes of South Africa
This is the first time that I am offering the Western Cape Coastlines Workshop, and more will certainly follow! Mark, my first client, came all the way from Perth, Australia to learn how to create entrancing and captivating photos of the sea under any weather condition! This workshop is for photographers of all levels: beginner, intermediate and advanced. As a beginner, he already had most of the camera basics under his belt when he arrived. We had discussed what type of images he was seeking to capture as well as the coastal destinations he would like to have visited during his three-day stay. The final day was dedicated to editing, which wrapped up and rounded off the whole process from pressing the shutter button to the final edit for printing. I was always on hand to guide, direct and offer advice when setting up a shot.
Day 1: Arniston, Struisbaai and Agulhas
Arniston
Arniston is named after the shipwreck that took place on the 3rd May 1815, is certainly one of the best locations along the Western Cape Coastline. It is definitely a morning or sunrise venue when the tide is right and conditions favourable, whether it is capturing golden light reflecting off the rocks and waves, long exposures of the shifting seas and clouds, or powerful crashing waves pounding the shores, one can capture jaw-dropping images! This is Mark had in mind for his one-on-one workshop with me.
That being said, you don't always get what you desire when it comes to the weather! That was an immediate discovery on day one! Leaving Worcester at 03h30 for a sunrise shoot in Arniston which was around 230km drive was filled with high expectations. On arrival, we were met with a vast, grey, drab blanket of cloud, which was lifeless and dead. All is not lost, as this acts like a giant softbox which produces soft muted tones, and no harsh shadows. As they say "Lemons to lemonade" and a visit to the historic fishing village of Kassiesbaai is exactly what we did to circumnavigate the disappointing non-existing sunrise.
Kassiesbaai is a national monument and derives its name from the washed-up paraffin cases ("kassies" in Afrikaans) from the shipwrecks to build their houses. The wood from the paraffin boxes combined with lime and thatch from the area was used to build the now characteristic cottages of the coastal fishing village. True to the region, almost all the fisherman's homes there and the West Coast are painted white and usually have thatched roofs.
Built behind the rolling dunes of white sand, the cluster of lime-washed houses has nurtured generations of fishermen, some of whom who are sixth to seventh generation fisherman since some 200 odd years ago. Kassiesbaai is also one of the rare communities that have managed to hold onto their land and their traditions. It is the only fishing community in South Africa which still lives off the ocean in the traditional way.
On windy days, the fisherman will not launch their boats, also called "chuckies". On that particular morning, there had been severe weather, which played into our hand as we had plenty of opportunities to capture their boats and homes in either colour or black and white. The locals were friendly and easily struck up a conversation on our photo walk.
I showed Mark how to look for simple shots and to look for pictures within pictures as we looked for different compositions.
Having a look at the app Windy.com, we decided it would be better to move up the coast to Struisbaai and Agulhas and to later return to Arniston in the evening, as the low cloud cover would have dissipated by around midday.
The evening rewarded us with some good images of The Blow Holes and The Cauldron which is much better suited to sunrise and the opportunity to free an entangled seagull from fishing line.
Struisbaai
This is a small coastal town to the west of Arniston and 4km from Agulhas. The town is an old fishing village which for many years sported a beautiful natural harbour. Some development has taken place since then but Struisbaai is still relatively untouched by the rigours of over-development. Many fishermen still reside in this settlement but it is now known better for its leisure activities, which include fishing, horseriding, hiking, paintball, quad biking and diving.
The exact origins of the name of Struisbaai, however, is still a subject of debate. The various historical stories uncover 3 different origins for the name of the town. The first being accredited to the thatch or straw (strooi in Afrikaans) roofs of the fisherman cottages scattered along the coast. Another is the ostriches ("struisvogel" in Dutch) that used to call this area their home, while others believe the name was derived from an old Dutch word meaning "huge" given due to the long stretches of beach. The last origin seems more plausible as Struisbaai holds the longest beach in the Southern Hemisphere which stretches for a total of 14 kilometres.
The colourful, bustling Struisbaai Harbour is where visitors can see the traditional fisherman bring in their daily catch and buy fresh fish. As with Arniston, the fisherman had found it prudent to remain in the harbour. Also not to be missed, is the resident stingray Parrie making an appearance. The water was not very clear on the day, yet we were still able to see Parrie from the slipway.
The waters off Struisbaai have traditionally been treacherous for shipping, with at least 30 vessels that have run aground since 1673. One of them was the Meermin that stranded in 1766 after a mutiny by the Malagasy slaves that she was carrying, while another was the French ship Jardinière which sank 28 years later.
We were able to capture a few images of the harbour, and as I had been there prior to the workshop, the colourful water was not as colourful on the day as my previous visit.
Agulhas
L'Agulhas is the most southern coastal village and holiday resort in Africa, located at the southernmost tip of the African mainland. It is situated next to the town of Struisbaai and about 30 kilometres south of the regional centre of Bredasdorp. The name "Agulhas", Portuguese for "needles", is said to have been given to the cape because the compass-needle was seen to point due north, that is, with no magnetic deviation. The Agulhas Bank is reputed to be the richest fishing area in the Southern Hemisphere. Some of the older residents and documents refer to the town as by its former name Cape Agulhas or Cape L'Agulhas or simply Agulhas which were the names that referred to this town before it was changed to L'Agulhas to avoid confusion when the Bredasdorp Municipality changed its name to The Cape Agulhas Municipality.
A visit to the Lighthouse with a view from the tower and a walkway along the seafront to the new most southern African monument and a place where two oceans meet at the foot of Africa. A little further along the walkway is the shipwreck of Meisho Maru.
The Cape Agulhas Lighthouse, the second-oldest working lighthouse in South Africa, is at the southern end of the town. Designed by Colonel Charles Cornwell Michell in homage to the Pharos of Alexandria, the lighthouse was lit on March 1, 1849. Some 150 ships lay scattered along the South African coast, many due to the treacherous Agulhas Reef. It is in memory of the countless lives lost and to warn passing ships of the pending danger that the Cape Agulhas Lighthouse was designed and built. The lighthouse was declared a National Monument in 1973.
This is where we spent the bulk of our day. The tide was high which is neither a good or bad thing. Usually one would not shoot at high noon, as lighting is harsh, and usually best reserved for infrared photography. This did not stop us from learning how long exposure works with both the LEE 10 and 15 stop filters. The wreck was our main subject for this exercise and Mark pulled off some really impressive images. He learnt how to use the exposure triangle: ISO, shutter and aperture to achieve the various results he was looking for.
Day 2: Paternoster, Yzerfontein, Melkbosstrand and Bloubergstrand
Paternoster
Paternoster is one of the oldest fishing villages on the West Coast of South Africa. It is situated 15 km north-west of Vredenburg and 145 km north of Cape Town, at Cape Columbine between Saldanha Bay and St Helena Bay. The origin of the name remains unknown. Many people believe that the name, which means 'Our Father' in Latin, refers to prayers said by Catholic Portuguese seamen when they became shipwrecked. It appears as St. Martins Paternoster on an old map of Pieter Mortier. Other people believe it refers to the beads that the Khoi tribe wore that were called Paternosters.
Paternoster is a sought after tourist destination and is known for lobster and the white-washed fishermen's cottages. I am willing to call it the Pearl of the West Coast. The remarkable coastline of jagged cliffs and white boulders makes this one of the most beautiful beaches on the West Coast of South Africa. It was a little too windy for long exposures at the boulders near Cape Columbine, and no matter what we tried, we were unsuccessful in achieving the desired shots we were both looking for. We arrived here at 09h00 under similar conditions as the day before.
The area is a pillar in the South African commercial fishing industry. The town itself has a lobster factory where we shot some lovely views overlooking the village.
Yzerfontein
Yzerfontein is a small harbour town with about 1200 inhabitants on the West Coast of South Africa about 90 km north of Cape Town. The name in Dutch means "Iron Fountain". The town started out when the farm 'Yzerfontein' was bought by the Katz-family in the 1930s. Then they started dividing the farm into plots. There are many expensive upmarket holiday homes to be found here, all jockeying for prime sea views.
During our afternoon visit, I showed Mark the various locations I had scouted beforehand and we set off to capture a few of them.
The sea was angry. It foamed, frothed and boiled as it crashed violently against the rocks, churning in gullies and exploded into fine seaspray when the waves impacted huge rocks with all that kinetic energy.
Mark had the opportunity to try out my Nikon AF-S Fisheye NIKKOR 8-15mm f/3.5-4.5E ED Lens for some creativity, the result was an image that looked like the tip of Africa with Madagascar to the left of it. It did not take long for heavy afternoon fog to close in and to put paid to our shoot there, as dramatic as it was.
Melkbosstrand
Named after the species of Euphorbiaceae bushes which grow on the dunes and give off a milky latex-like substance, it is commonly referred to simply as Melkbos. The town and its 7 kilometre stretch of white sand beach is situated on the Atlantic coast with the Blouberg mountain to the east. The beach is popular with surfers but also affords unobstruced views of iconic Table Mountain with rocks in the foreground.
Bloubergstrand
Bloubergstrand is a suburb of Cape Town, South Africa, along the shores of Table Bay, 15 km due north of the city centre of Cape Town. The name Bloubergstrand literally means "blue mountain beach" in Afrikaans, and is derived from Blaauwberg, a nearby mountain. Bloubergstrand is mainly a residential area and attracts large numbers of visitors especially kitesurf enthusiasts. On the day the Red Bull King of the Air Kiteboarding 2019 competition was on where athletes will try to outdo each other with the highest jumps and most insane tricks in the ferocious Cape Town winds. When we arrived it was late afternoon as we had planned for a sunset shot, which was not spectacular, however, Mark thoroughly enjoyed the kiteboarding and landed a few good images. The beach at Bloubergstrand is a popular location for a classic view of Table Mountain across the bay and is one of the world's top kitesurfing destinations.
Day 3: Worcester
Worcester
My office is based in Worcester which is a lovely Boland town and a very central one indeed for my needs. After much travelling the previous two days, it was appropriate that a late start would be in order.
We spent most of the day learning how to use Adobe Bridge and Photoshop, as these are the tools I use to edit my images. From the outset, it was imperative that we shoot in RAW, as this maximises the ability to capture and edit as much detail in one's images as possible. Sure, files sizes do increase, but when it comes to printing, there are no disappointments, as Mark discovered.
Many people are quite happy to fire away and capture 100's of images a day, and possibly never look at them again, how many do edit and more so how many do print? Mark soon learnt that time is money and that editing can be laborious and time consuming depending on what you have to correct and enhance; the moral of the story is to get it right in camera first time, every time! Another valuable lesson that was learnt was how to see in black and white.
Over To You
If you have enjoyed this blog and would like to capture breathtaking, magnificent and powerful seascape photography with me while exploring some of South Africa's finest coastline, the Western Cape Coastline near Cape Town – one of South Africa's premier photography destinations, contact me here, and leave a comment below, I would like to hear from you! If you have not yet signed up for my NO SPAM email newsletter, please do so, and be the first to know what's happening.
Acknowledgements
Some of the historical information was sourced from Wikipedia.
Gallery
Craig's Images
My workshops are easy going and my focus is on my client. I do shoot alongside my participants, but are not so engrossed in what I do and forget about the purpose of me being there. It is about helping my clients achieve the images that they have set out to capture.
Here are a few images that I was able to take prior and during the workshop.
CRAIG FOUCHÉ
I am a Western Cape Winelands photographer based in South Africa, photographing locally and internationally. I am a registered NPS (Nikon Professional Services) member, a contributor to Nikon South Africa's social media pages and website. I photograph a broad variety of genres, using film and digital medium and are very passionate about my work.
My work has been published several times in SA4x4, HIGH LIFE (British Airways Magazine), Getaway Magazine and Wildside Magazine, and I am also a contributor to Media24, which is the print media arm of the South African media company Naspers. I finished as a Top Ten finalist in the 2016 Getaway Magazine Gallery Competition, finishing with Highly Commended.
Please feel free to comment and share. You can also click on the social media buttons in the footer below and see what I am currently doing, or sign up for my newsletter and follow me.
Until next time, thanks for your support, appreciating my work and reading my blogs.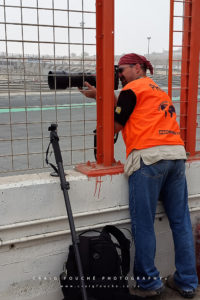 Craig Fouché, Dubai 24H, Dubai Autodrome, UAE ©2017 Craig Fouché Photography
---
You might also like
---
---