Studio Portraiture Shoot – Plus Size Model – Carine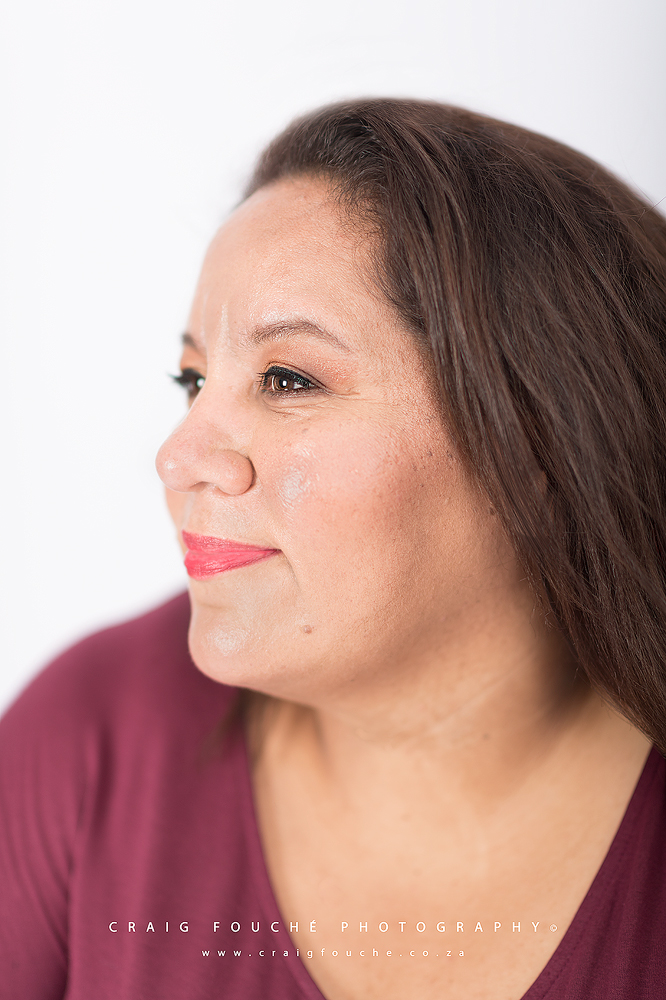 Studio Portraiture Shoot – Plus Size Model – Carine
My client Carine is a plus size model. She discussed her intentions to have a studio portraiture shoot with me in my studio, what she had in mind, her vision and end result. Between the many conversations and Pinterest ideas shared on Whatsapp, we came to settle for a three outfit wardrobe for her shoot. We didnt want a Plain-Jane shoot, but something that would have a polished feel about it, that felt classy, and with professional makeup.
This is where Celeste of Celestial Makeup Artistry came in. She has just launched her business and has already worked for an event run by Guess in Cape Town at the Waterfront. Her website will be up and running in the new new year, so do look out for her; in the interim, follow her on Facebook. I can highly recommend her work, she is a qualified, passionate and talented makeup artist, whom I know personally and have worked with. Celeste did the makeup for Carine, which are top international brand names, and complimented her well.
The lead up to the shoot was exciting for Carine, as well as daunting. Being a plus sized person, having never posed in front of a camera, let alone in a studio environment before, really started to get the nervous butterflies flapping inside her, yet courageously she pushed through with it, almost cancelling at the last minute. The response on Facebook, with the sneak peek was amazing and overwhelming to say the least!
For me, seeing the transformation from caterpillar to butterfly experience Carine had, was amazing; that being both on an inward and outward level.
I asked Carine to share her story, and she kindly did.
This is Carine's Story
"I wanted to say so much more, but it kept it short.
As a little girl sitting in front of the mirror, putting makeup on, I stirred up the deep desire to become a model. I saw myself strutting down the runway, ozzing confidence, and would believe that I am beautiful, that size and shape didn't matter.
The reality was, my confidence was only real in my dreams. For years I struggled with my plus sized body, and with that, the dream of being a model fell further and further away. About two years ago I realised like anything else in life, confidence is a journey. Seeing this photoshoot through, is yet another confidence trip in my life. It was like stepping on the edge of a mountain, poised to bungi jump . Your mind shouts NO! Your body YES, it will be fun, you will be fine. This will be exciting! I am all the better for taking this step to do this photoshoot, my confidence levels have been boosted, I feel so much better about myself, it was all worth it! Being in the studio is way more difficult than it looks, you are required to pose, twist, bend and arch in so many different ways to get the best results for your photo, I really have a new respect for photographers and how they work, and what all goes into a photoshoot!
From a personal experience, it isnt easy being a plus-sized person, however, just like that little girl almost 40 years ago sitting in front of the mirror, I looked passed every wrinkle, freckle and blemish and allowed my confidence to rise up. For the first time in my life, I told myself: "YOU ARE BEAUTIFUL."
After viewing my photographs, this confidence trip has done more for me than any diet plan could ever have. I no longer see a fat woman, but one who is happy to face challenges boldy, and to take on whatever makes me feel alive!"
In Conclusion
A shout out to both Celeste for the great makeup, and Carine for not backing out. I really enjoyed this shoot, it was so worth it! I used a Nikon D5 with various short prime lenses and Elinchrom studio lighting. All editing in ACR and Photoshop.
Click on the images below to view an enlarged single image.
All my images are available for purchase as prints. Digital images can be used under license agreement. Should you wish to purchase or license my images, please click here for more information, so I can assist you with your needs.
Newsletter
Please subscribe me to your newsletter informing me of all new workshops, activities, products and upcoming events.
Newsletter
Please subscribe to my newsletter which will inform you of any new workshops, activities, products and upcoming events.
CRAIG FOUCHÉ
I am a Western Cape Winelands photographer based in South Africa, photographing locally and internationally. I am a registered NPS (Nikon Professional Services) member, a contributor to Nikon South Africa's social media pages and website. I photograph a broad variety of genres, using film and digital medium and are very passionate about my work.
My work has been published several times in SA4x4, HIGH LIFE (British Airways Magazine), Getaway Magazine and Wildside Magazine, and I am also a contributor to Media24, which is the print media arm of the South African media company Naspers. I finished as a Top Ten finalist in the 2016 Getaway Magazine Gallery Competition, finishing with Highly Commended.
Please feel free to comment and share. You can also click on the social media buttons in the footer below and see what I am currently doing, or sign up for my newsletter and follow me.
Until next time, thanks for your support, appreciating my work and reading my blogs.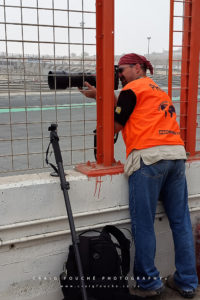 Craig Fouché, Dubai 24H, Dubai Autodrome, UAE
©2017 Craig Fouché Photography
---
---