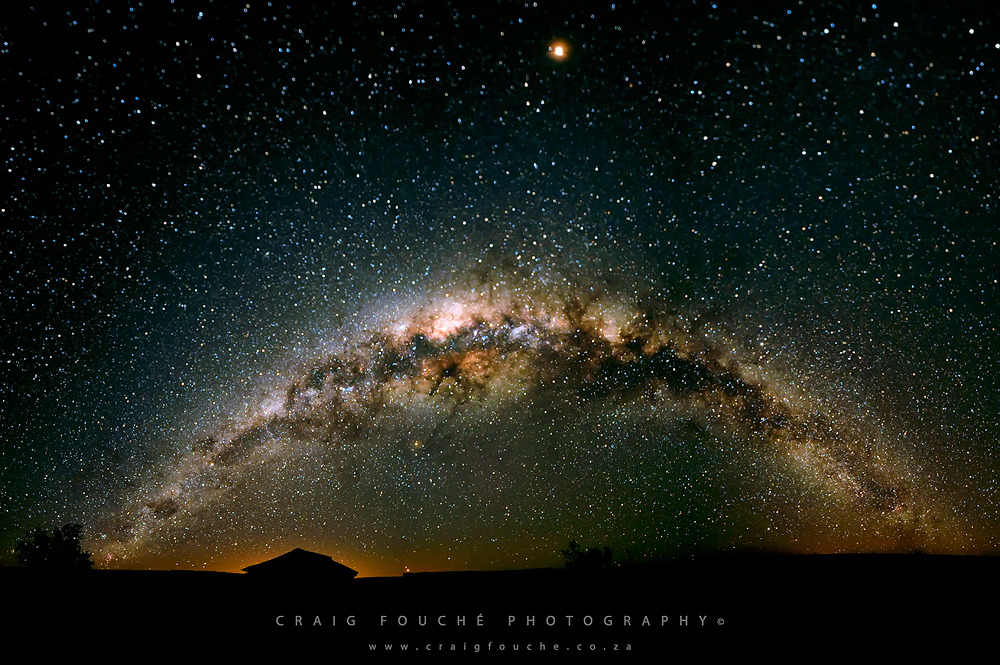 Rogge Cloof Private Sutherland Estate Photography August 2018 Workshop
Craig Fouché Photography in proud association with Rogge Cloof Private Sutherland Estate, an upmarket, exceptional standards establishment reserve near Sutherland, presented their first astrophotography, landscape and wildlife workshop for 2018 at Rogge Cloof Private Sutherland Estate. Here we had the opportunity to photograph the night skies, landscapes and wildlife on the reserve.
My photography workshop clients came from as far as Pretoria and Cape Town to learn Milky Way and night sky photography while exploring South Africa 's finest and darkest skies in the Upper Karoo near Sutherland – South Africa's premier night photography destination. The group ranged from absolute novice to professional.
The main thrust of the workshop was astrophotography, with landscapes and wildlife as an added extra. The weather played the game with us, and in true style, Sutherland teamed up with Jack Frost and Ice Maiden and breathed their frigid, bone-chilling atmosphere upon us. It was bitterly cold and lenses frosted up at 01h30 in the morning whilst shooting crystal clear milky way compositions! A week prior to the workshop, Sutherland had been blanketed in a canvas of white, much to my delight, as I was hoping for Milky Way images over a snow-capped landscape. Since the workshop, we have since experienced three snowfalls in the region and surrounds!
Day 1:
Arriving at Rogge Cloof Private Sutherland Estate, it was frigid, to say the least, and there were clouds about. This is the last thing you need when shooting night skies. Clouds can, however, create interesting long exposure images during night sky photography. My experience with Sutherland weather is that it is always subject to change, one moment there may be clouds, a little while later it is bound to change. I was not troubled by this and shared that with my clients. As with anything, you can plan and prepare for all scenarios, but have no control over the weather. This is something you need to accept with and be creative with what's sent your way. At the reception, we had some coffee and snacks and a lovely large fire to warm us up; each client was given a branded Craig Fouché Photography beanie for the cold nights ahead.
We were introduced and briefed for the evening shoot. André of Rogge Cloof Private Sutherland Estate enthusiastically and entertainingly shared information on their wines that they have on sale. A brief wine tasting was had, and guests each bought a few bottles of wine for the cold.
We had to depart timeously for our accommodation in "The Village" on the reserve, to settle in and prepare for the sunset shoot and night sky photography that lay ahead of us. Locations were pointed out, camera settings discussed, and final preparations for the night shoot were put in place. A few lovely sunsets were captured, after which we returned for some heartwarming farm style soup made in true Karoo fashion.
We later made ready to shoot the Milky Way where I was on hand to assist with either light painting or advice.
Day 2:
The following morning I was up early, and those that wanted to join, did so, and we captured some very interesting frosty images. The sun rose and it felt as if it was getting colder as it peeped over the mountains and Salpeterkop, a now extinct volcano in the distance. Jack Frost seemed to refuse to want to relinquish his icy grip over us, and Ice Maiden sighed deeply over the landscape! Crispy, crunching, cold snapping sounds resonated under the soles of our shoes as with each step we scouted out our photographic compositions.
Breakfast was at 08h30 at the Pear House. After breakfast, some editing was done, where I was on hand to assist or offer advice. Some of the guests opted to explore the reserve on a morning game drive.
Lunch was served at around 13h00 and those that wanted an afternoon nap had one. For the evening, we prepared to have dinner at the Rogge Brood restaurant at reception. Our subject shoot was one of two windmills close to reception. This had to be an early shoot as the Milky Way was rather high in the sky. We shot from shortly into golden hour until after dark. Dominique Cook, an absolute novice, astounded me with an amazing panoramic shot shoot captured at that location. After helping her set up, she photographed the windmill and decided to look in the opposite direction towards the restaurant, and capture that scene before her.
She ended up with a truly stellar image incorporating the Milky Way; the gegenschein (which is a faintly bright spot in the night sky, around the antisolar point. The backscatter of sunlight by interplanetary dust causes this optical phenomenon); Jupiter rising with the zodiacal light and a shooting star! She later went on to submit this 18 image stitched panorama in Die Burger; a South-African, Afrikaans national newspaper who was running a competition until the end of August 2018. We await the results of this submission and have wished her the very best. This just goes to show that anyone is capable of capturing amazing images under the right guidance and instruction and allowing the person to bring their own creativity into the mix. Dominique Cook has done just that!
We then returned to our accommodation, where I took my clients to another windmill which has great scope for capturing reflections in the water trough. Conditions had changed, and the wind had picked up. This did not afford anyone that opportunity to be able to capture that shot which I had previously captured during my preparation for the workshop. Clouds had started to roll in too.
I had a further look at Photopills, an exceptional app for all photographers, and one that you shouldn't be without, to see where the Milky Way would be positioned for the last subject of the night: The Shepherd's Hut. It was already cold, and some were feeling that and decided to call it a night around 22h00, satisfied with the images they captured.
I was prepared for a final magical Milky Way and met Kim around midnight for the final night sky shoot. By this time it was already -6ºc, and later dropped to -10ºc, the clouds had all gone! We ended finding different compositions at this spot, varying from light painting to wide panoramas. Our lenses were icing up. Icicles on my moustache were melting and forming under each breath. It was still so bone-snapping cold, in spite of me wearing seven layers clothing!!
The rewards were so worthwhile as you can see from the image above. In the end, and I am so glad we persevered through that. I crawled into bed around 02h30, to wake up at 05h00 to meet with Nigel for a blue hour shoot.
Day 3:
The blue hour is a special time of the day. Most people are not even aware of the blue hour, yet focus on sunset and golden hour instead. Nigel and my wife Dominique joined me for this special time of the day. Just as well as the golden hour that followed was just as special. The previous morning was an appointment with Jack Frost and Ice Maiden; this morning they were nowhere to be found. Being at the right place and the right time, seizing the moment is what it is all about. You may not have that opportunity come your way again.
After shooting this scene, we explored other subjects, and I was on hand to help both Dominique and Nigel with settings and advice. Golden hour was exceptional this morning. The glowing reds and oranges of the sunkissed trees and mountainside popped and painted a whole new scene before our eyes. This was truly a magical time.
As quickly as it came, quickly it went, and the morning transformed into day. We met again for breakfast at 08h30, and those that wanted to leave earlier did so. The workshop was a success as you can see from the images captured. It was very cold, and that adds to the experience and the quality of the images captured. Our next workshop is being held on 9-11 November 2018, seats are already been filled. There are still slots available, book now to avoid disappointment.
I would like to thank everyone who participated in the workshop, my wife Dominique for her support and managing the unseen background essentials of the workshop and for assisting me. Everyone came away with something from the workshop. To Nikon South-Africa for the loan of the Nikon D850, what game changer and superb camera body! Thank you Rogge Cloof for such a superb venue!
Book Here For The Next Workshop
The next workshop runs from 9-11 November 2018, you too can learn to photograph the night skies as above. You don't even need to own a camera, there is a 20% Outdoorphoto / ODP camera gear discount voucher available to those that book. There is also a further 30% discount on offer for the printing of your images on canvas from sizes A1-A3 at Kodak SuperFoto Worcester. T&C's apply.
Click now on the button to book for this exciting workshop and for more information!
[pix_button type="simple_button" size="large"]BOOK NOW[/pix_button]
CRAIG FOUCHÉ
I am a Western Cape Winelands photographer based in South Africa, photographing locally and internationally. I am a registered NPS (Nikon Professional Services) member, a contributor to Nikon South Africa's social media pages and website. I photograph a broad variety of genres, using film and digital medium and are very passionate about my work.
My work has been published several times in SA4x4, HIGH LIFE (British Airways Magazine), Getaway Magazine and Wildside Magazine, and I am also a contributor to Media24, which is the print media arm of the South African media company Naspers. I finished as a Top Ten finalist in the 2016 Getaway Magazine Gallery Competition, finishing with Highly Commended.
Please feel free to comment and share. You can also click on the social media buttons in the footer below and see what I am currently doing, or sign up for my newsletter and follow me.
Until next time, thanks for your support, appreciating my work and reading my blogs.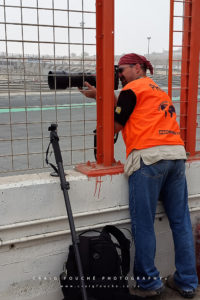 Craig Fouché, Dubai 24H, Dubai Autodrome, UAE ©2017 Craig Fouché Photography
---
---