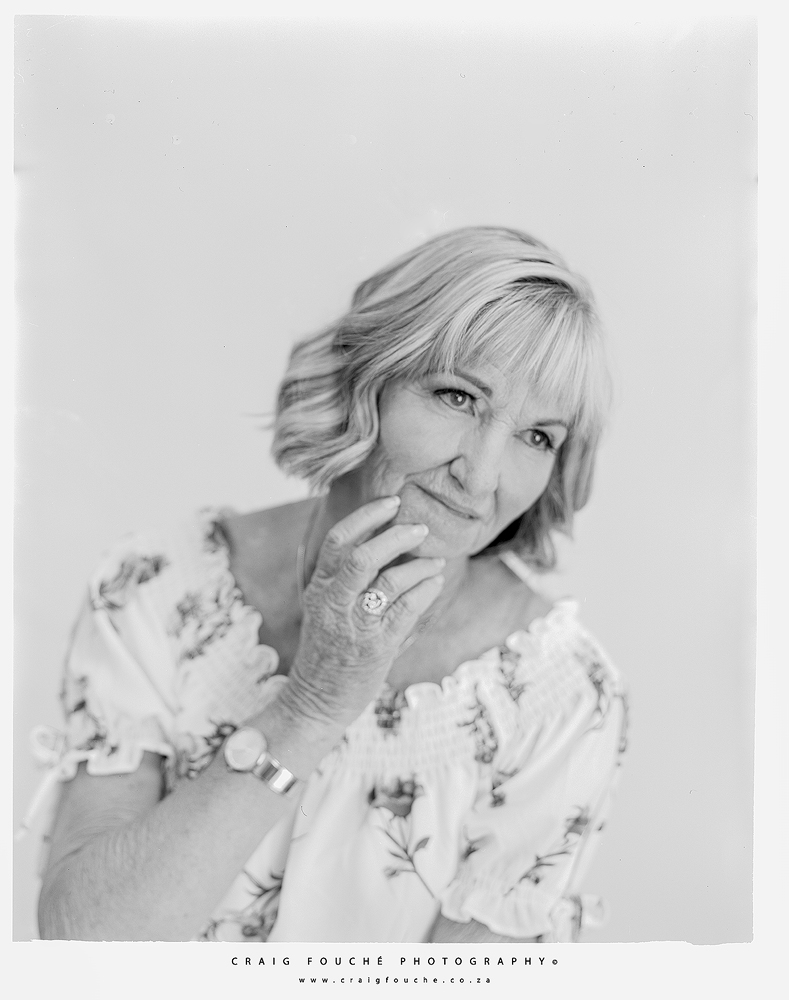 Large Format Film Photography In The Studio
Large format photography is both challenging and rewarding. The modern world goes on about pixels and the best camera and lenses out there. Well, let's step back in time, and slow things down a quite a bit! This form of photography is SLOW, methodical and precise.
If you are a perfectionist and would like to hone your photographic skills, this is the door to knock on. As this is such a large negative, the final image is astounding, in the same breath, your mistakes can be rather expensive at around ZAR100.00 or US $7,50 or more per film sheet before development and scanning, and errors are just as amplified in the final image when it goes all wrong! 4x5in or 10,2 x 12,7cm scanned files are around 150 to 450mb each, and you see every detail! The price is around ZAR5500 or USD $405 for a ULF (Ultra Large Format) 20x24in sheet of film per shot, mistakes are not options here!
How It Began
My good friend Christopher Hart is a camera repair specialist in Cape Town and the owner of Christopher Hart Camera Repairs. He is also a very talented photographer shooting both digital and film, who also has an affinity for Leica gear and has extensive knowledge in his highly specialised field.
I had been to see him about a lens clean and service when he showed me his Shen Hao 4×5 large format camera and gear.
I was so impressed by this, and that I asked that should he sell, that he would offer me first option. Some months passed by and he did just that! I bought a complete system and only needed to buy a few additional lenses that suited my style of photography.
Shooting large format film is revolutionising my photography, in the way I think, the way I shoot and also the way I approach the shoot at hand. I now shoot to print and aim to make each shot count.
I can strongly recommend Christopher Hart Camera Repairs to take care of your CLA (clean, lubricate and adjust) and any other camera and lens repairs that you may have at hand. Chris is one of the cogs in my photographic gears that keeps my business going without a hiccup.
The Reasons For The Shoot
The reasons for this particular shoot are of a personal nature which I am happy to share.
It is very often that we get engrossed in other things, captivated by exciting happenings or just simply distracted by the goings-on of life in general. The adage: a mechanics' car is usually in a worse condition than his customers, simply as he doesn't have much time for his, can well be true.
In my case, I often get so caught up learning new ways to edit, preparing new and current workshops, going on photo shoots, that I don't really have much time to photograph those that are close and dear to me. Early October 2018, I decided that I wanted to do something for me. On the 3rd November 2018, we made it happen!
My mom is a renal failure patient in need of a kidney transplant, who has been on a waiting list since July 2009. I decided that life is too short to put things off for another day, as there may not be another day to capture these moments again.
I flew my mom from East-London to Worcester, South-Africa to have a studio portrait shoot done with me in my home studio, by me and for us. This was a personal project, something that I have to cherish for now and when she is no longer with us. I can look back and recall the moments, and know that I was a part of the process in capturing those moments and memories. There was simply no better way, or no other way for that matter, other than to shoot this on film. I wanted a classic timeless feel for this shoot!
I have previously shot medium format in my studio on film with a Yashica Mat using Fuji Acros 120 film with some fairly decent results. It was challenging as the ground glass was not very clear and I did not use a loupe to check my focus with. Based on the results from that shoot, I knew I needed help and called on Chris Hart for advice, direction and assistance; he excitedly accepted! YouTube does not offer much in the line of help when it comes large format photography in the studio. You need to understand that there are NO electronics in large format photography, think of cowboy movies and the cameras they used… or even the 1910's and 20's. Everything must be accurate and precise to capture these shots. This is 100% manual, ALL theory and mathematics.
The Preparation For The Shoot
I fetched Chris early that Saturday morning from Kleinmond near Hermanus, whilst my makeup artist Anne-Mart was getting my mom Noleen prepped and ready for us. I had already set up the studio the night before. The wardrobe was discussed, more so how colours would look in black and white film and which outfit would be best to wear for this shoot.
I approached Anne-Mart Professional Make-Up Artist & Hair Stylist about the shoot and explained my intentions and reasons for it. I am so appreciative that she accepted the task at hand, as she prepared everything as I wanted it, my mom was not made to look 25 years old, she was kept true to age and that goes too for the hairstyling. There was a surprise twist in the shoot, something I did not discuss with her, I had her pose too and she owned those moments like a model! I simply love it when someone can pull something like this off unplanned and unexpectedly! Do show Anne-Mart some love and follow her on Facebook and support her business.
The Shoot
We began with natural light, as my studio has lovely filtered light through a large sliding door. The light was metered, test shots taken on digital, the Shen Hao tested dry, everything worked, including the Elinchrom studio lighting on the Shen Hao, focusing set up and bellows factors are taken into account. Remember, I said this was SLOW!
Finally, we were good to go, film was loaded and the different poses shown and prepared for each shot. The entire shoot was shot on the Shen Hao 4×5 using a Nikon NIKKOR W 240mm f/5.6 Lens. For natural light, we used f/5.6 at 1/8 sec and with studio lighting at f/45 at 1/125 sec which is also the fastest shutter speed attainable on this lens. In 35mm terms this would the equivalent of an 80mm lens at f/1.4 and f/11. The various films used were Rollei RPX 25, Kodak Portra 160, Portra 400, Kodak Tmax 400, Foma Retropan 320 and Ilford Delta 100. A total of 24 frames were shot, the whole shoot took about 3 hrs to complete. Everything is methodical, settings and frame numbers needed to noted and written down, extra film loaded into film holders as we went along. We were going to develop the negatives after the shoot but soon realised that we didn't have all the chemicals to do so. The black and white films were developed in Ilford ID 11 and the colour in C41 chemicals at Orms in Cape Town.
The Scans
Raphael Helman is my go-to man when it comes to scanning. His website is LabStudio and is able to do the following scans on an Imacon Precision iii Scanner.
35mm, 6×6, 6×7, and soon wider with the new scanning template, 4×5
100% or 50% 16bit files
Retouching available as a separate service
As mentioned earlier, the file sizes are very large, around 150mb for monochrome, and around 450mb for colour. The approximate megapixels at this scan is 81mp which I have seen in DXO Nik Collection, this allows for very large prints. The only way to get even bigger than this would be with a drum scanner and larger format like 8×10 inch film and above. Here too I can also highly recommend Raphael for all your film scanning needs, as he is also a photographer.
The Gallery
Do leave some comments below, I would love to hear your thoughts on the various films used and which you like best. I have selected five of my favourite 4×5″ prints to showcase the shoot. This was a very special shoot for me, a very rewarding and enriching one too. It is one thing to have a photoshoot done, but it is even better to print those images. There will be large prints made from this series which will be hung on the walls in our home to treasure for time to come.
This is one of my favourite images, even although it is not tack sharp. The reason for publishing this image is to show you that when you get it slightly wrong, it is wrong altogether. This was a natural light image shot at the equivalent of 80mm at f/1.4, which means that the focal plane is a thin sliver. Unfortunately after focusing on the eye closest to the camera, my mom had moved back about 5-10mm when the shot was taken, and we were off on this one. Lessons have been learnt through this, and that is what makes film such a challenge to get it right every time. You cannot look at the back of the camera to know how your shot came out. Portra 160 and Portra 400 are lovely films for skin tones, I have some medium format (120) rolls of Kodak Portra 800 in the fridge which I am keen to test shoot on my next model. Unfortunately, Kodak only makes the Portra 800 in 35mm and 120, no sheet film.
Behind The Scenes Gallery
These images were taken on an iPhone by Chris Hart as behind the scenes shots. They have not been edited, except for cropping and to show the fun we were having whilst at work, and how we see things from our side of the lens.
In Conclusion
An enormous thank you to Anne-Mart, Chris, Raphael and my mom Noleen for making this happen, together we have captured a treasured moment in time that won't be repeated ever again!
CRAIG FOUCHÉ
I am a Western Cape Winelands photographer based in South Africa, photographing locally and internationally. I am a registered NPS (Nikon Professional Services) member, a contributor to Nikon South Africa's social media pages and website. I photograph a broad variety of genres, using film and digital medium and are very passionate about my work.
My work has been published several times in SA4x4, HIGH LIFE (British Airways Magazine), Getaway Magazine and Wildside Magazine, and I am also a contributor to Media24, which is the print media arm of the South African media company Naspers. I finished as a Top Ten finalist in the 2016 Getaway Magazine Gallery Competition, finishing with Highly Commended.
Please feel free to comment and share. You can also click on the social media buttons in the footer below and see what I am currently doing, or sign up for my newsletter and follow me.
Until next time, thanks for your support, appreciating my work and reading my blogs.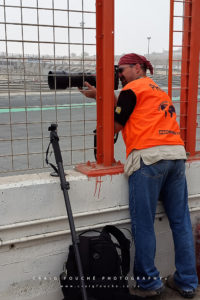 Craig Fouché, Dubai 24H, Dubai Autodrome, UAE ©2017 Craig Fouché Photography
---
You might also like
---
---