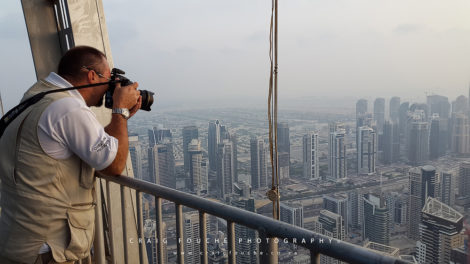 Rooftop Photography in Dubai 2017 Background After about 3 years of planning, it finally came to fruition. I had seen many a great image being posted on Facebook's Landscapes / Seascapes / Cityscapes page, the shear grandeur of skyscrapers, the modernity of the buildings, and the ethereal beauty, more so when photographed at night, and especially so when shrouded in the late winter mists. I decided that, I too, wanted to fill my lenses with such amazing imagery! The rooftop photography in Dubai bug had bitten me! I transit regularly through Dubai - UAE; Istanbul - Turkey; Amman - Jordan; and Doha - Qatar to my end destinations, but never really get to spend much time exploring these cities due to layover times. This year, I took my wife Dominique, along to experience this shoot in Dubai with me. The Right People I was delighted to see that Daniel Cheong was running the first ever legal rooftop workshop in Dubai in association with Nikon School on the 28th October 2016; subsequently, ALL his workshops were fully booked until the end of 2016, with photographers flying in from Singapore, China, Netherlands and the GGC / Gulf States! I was also excited to be the first fly-in South-African to attend a workshop with him, which was held in January 2017! I am also the first to shoot film from the Cayan Tower; I used my Nikon F6 with Fujifilm Neopan 100 Acros Black and White Negative Film with a variety of older Nikon D-series lenses, including the rare Nikon 18mm f/2.8 AF-D Lens and the very new Nikon 19mm f/4 PC-E Tilt-Shift Lens. The Tilt-Shift Lens is an awes0me lens, however does not have an aperture ring like the 24mm, I was forced to shoot all my film images at f/4. As per Pete DeMarco's Photography Blog - The Nomad Within, Daniel Cheong "is the original Dubai rooftopper. He usually shoots from high vantage points, especially during blue hour or in the fog." There are some photographers' work that one easily recognizes; Daniels' hallmark is definitely rooftop photography in Dubai. There are a few other well recognized photographers that shoot rooftop photography in Dubai, namely Dany Eid, Alisdair Miller, Beno Saradzic, Sajeesh Shanmughan, Mohamed Raouf and Zohaib Anjum. All their work can be found in publications, newspapers, personal websites and on Facebook. Dubai Photography Workshop Contacting and finally meeting Daniel online was great. My time constraints were limited during my stay in Dubai, as I was also committed to shooting the 24H Series - Dubai motorsport event. Daniel was unable to attend the workshop with me due to a family emergency, I was however very fortunate to have spent quality time with Dany Eid. The world is a much smaller place now with social media in play, and so much easier to meet the right people! Knowing the right people in any circle is beneficial, this made all the difference for my architectural, cityscape and rooftop photography in Dubai experience. When To Go The best time is in the winter from December to February. It's much cooler. This is also when you'll have your best chance of catching the elusive fog. I am not a humid climate loving person, I prefer either very hot and dry, or very cold! This is one occasion that I was prepared to make that sacrifice for the possibility of shooting the fog in Dubai. We had fog a few days prior to my shoot, on the day it was very windy, obviously no fog, which made for challenging long exposure photography. This is amplified on the skyscrapers. Where To Stay This is the peak season, flights are very expensive and usually fully booked. One should always be on the lookout for various specials, be that flights and or accommodation. Lodging in Dubai is not cheap. Most of the cheaper hotels and guesthouses are located around Deira. We chose to stay as centrally in the city as possible, that being close to the Mall of Emirates. This afforded us many opportunities to view the city and its delights either by foot, taxi, Red Bus, local bus and skytrain. There are apartments, budget hotels and mega expensive hotels to choose from, it all depends on your budget. I would suggest reviewing your stay on sites such as Booking.com, TripAdvisor, Agoda.com to see how people have rated your choice of stay. What I Shot Make use of the interactive map to see where the various landmarks are in Dubai. Cayan Tower The Cayan Tower is an easily recognisable tower as it is spiral shaped, offering a safe 360º view of the Dubai Marina, Palm Jumeirah, Port Jumeirah, Emirates Hill Golf Course and Jumeirah Lake Towers. Cayan Tower at Blue Hour, Dubai, UAE Cayan Tower, known as Infinity Tower before it was inaugurated, is a 306-metre-tall, 73-story skyscraper in Dubai, United Arab Emirates by Cayan Real Estate Investment and Development. The tower is designed by Skidmore, Owings and Merrill SOM architectural group, the same group who did the concept design for the Burj Khalifa, also in Dubai, and Trump Tower in Chicago. Upon its opening on 10 June 2013, the tower became world's tallest high-rise building with a twist of 90º, this has been surpassed by the Shanghai Tower. Daniel has exclusive permission to shoot from this location as access to rooftops in Dubai can be a nightmare! Dubai Marina Dubai Marina is an artificial canal city, built along a 3 km stretch of Persian Gulf shoreline. When the entire development is complete, it will accommodate more than 120 000 people in residential towers and villas. Dubai Marina from Cayan Tower at Night, Dubai, UAE It is located on Interchange 5 between Jebel Ali Port and the area which hosts Dubai Internet City, Dubai Media City, and the American University in Dubai. There have been many instances of marine wildlife (especially whales and sharks) entering the lake, because of its proximity to the open sea. Dubai Marina from Cayan Tower, Dubai, UAE The Tallest Block The tallest block is located on the western side of Dubai Marina, the block is also known as the tallest block of supertall skyscrapers in the world because it contains some of the world's tallest residential towers, including Princess Tower, which is the tallest residential buildings in the world completed in 2012. Tallest Block, Dubai Marina, Dubai, UAE The high rise buildings, are mainly clustered into a block, with the majority of the skyscrapers ranges between 250m to 300m, which includes Emirates Crown, Infinity Tower, Ocean Heights, Marina Pinnacle, Sulafa Tower, Al Seef Tower, Le Rêve, Marina Crown and few are taller than 350m and 400m, which includes Elite Residence, 23 Marina, Princess Tower, Marina 101, Marina 106, Damac Heights, The Marina Torch, and a supertall Pentominium, which rises to 516m, if completed it will become worlds tallest residential building surpassing Princess Tower. Palm Jumeirah The Palm Jumeirah is an artificial archipelago in United Arab Emirates, created using land reclamation by Nakheel, a company owned by the Dubai government, and designed and developed by Helman Hurley Charvat Peacock/Architects, Inc. It is one of three planned islands called the Palm Islands (Palm Jumeirah, Palm Jebel Ali and Palm Deira) which would have extended into the Persian Gulf, increasing Dubai's shoreline by a total of 520km. Palm Jumeirah, Dubai, UAE Palm Jumeirah, East Side, Burj Al Arab, Dubai, UAE The Palm Jumeirah is the smallest and the original of three Palm Islands originally under development by Nakheel. It is located on the Jumeirah coastal area of the emirate of Dubai, in the United Arab Emirates (UAE). Palm Jumeirah, Nakheel's flagship project, is the world's largest man-made island and is comprised of a two-kilometre-long trunk, a crown made up of 17 fronds and a surrounding crescent. Palm Jumeirah, West Side, JBR Towers - Dubai, UAE Atlantis, The Palm Atlantis, The Palm is a UAE luxury hotel resort located at the apex of the Palm Jumeirah in the United Arab Emirates. It was the first resort to be built on the island and is themed on the myth of Atlantis but includes distinct Arabian elements. The resort opened on September 15, 2008 as a joint venture between Kerzner International Holdings Limited and Istithmar. The 1,539 room nautically themed resort has two accommodation wings, consisting of the East and the West Tower, linked together by the Royal Bridge Suite. It is complemented by the Aquaventure water park and the Nasimi Beach, which frequently plays host to concerts and other events. Atlantis, The Palm, Dubai, UAE Burj Al Arab The Burj al-Arab or Tower of the Arabs is a hotel located in Dubai, United Arab Emirates. It is the fourth tallest hotel in the world; however, 39% of its total height is made up of non-occupiable space. It stands on an artificial island 280m from Jumeirah beach and is connected to the mainland by a private curving bridge. The shape of the structure is designed to mimic the sail of a ship. It has a helipad near the roof at a height of 210m above ground. The hotel is described as the first seven star hotel by a journalist who was at a loss for words when he first saw the hotel. We were treated like royalty during our four hour brunch at the exclusive Al Muntaha Restaurant. The Al Muntaha ("The Ultimate"), is located 200m above the Persian Gulf, offering a view of Dubai. It is supported by a full cantilever that extends 27m from either side of the mast, and is accessed by a panoramic elevator. The views from the exclusive Al Muntaha Restaurant & Skyview Bar, and the architecture of the Burj Al Arab are nothing short of opulent and spectacular! This was such an amazing experience that I have created a separate gallery for the Burj Al Arab in this blog. Burj Al Arab, Interior View of the Atrium, Dubai, UAE Burj Khalifa Burj Khalifa or "Khalifa Tower", known as Burj Dubai before its inauguration, is a skyscraper in Dubai, United Arab Emirates. It is the tallest artificial structure in the world, standing at 829.8m. Construction of the Burj Khalifa began in 2004, with the exterior completed 5 years later in 2009. The primary structure is reinforced concrete. The building was opened in 2010 as part of a new development called Downtown Dubai. Dubai Skyline with Burj Khalifa from Skyview Bar, Burj Al Arab, Dubai, UAE The Y-shaped plan is designed for residential and hotel usage. A buttressed core structural system is used to support the height of the building, and the cladding system is designed to withstand Dubai's summer temperatures. It contains a total of 57 elevators and 8 escalators. Due to time constraints, I was only able to shoot the Burj Khalifa from the interior of the Burj Al Arab, and the private road leading to the island. That is the beauty of "incomplete" work, there is always a reason to return to such an amazing location such as Dubai, with fresh inspiration and ideas! Dubai Skyline - Burj Khalifa from Jumeirah Beach, Dubai, UAE What Camera Gear I Used As I shoot both film and digital, I brought along the following gear: Film Nikon F6 Body Nikon AF Fisheye-NIKKOR 16mm f/2.8D Lens Nikon 18mm f/2.8 AF-D Lens Nikon AF-S Zoom-NIKKOR 17-35mm f/2.8D IF-ED Lens Nikon 19mm f/4 PC-E Tilt-Shift Lens Nikon 24mm f/3.5 PC-E Tilt-Shift Lens Fujifilm Neopan 100 Acros Black and White Negative Film Digital Nikon D5 Nikon D800e Sigma 12-24mm F4 DG HSM Art Lens Zeiss Distagon T* 15mm f/2.8 ZE Lens Nikon AF Fisheye-NIKKOR 16mm f/2.8D Lens Nikon AF-S NIKKOR 14-24mm f/2.8G ED Lens Nikon 19mm PC NIKKOR f/4E ED Tilt-Shift Lens Nikon 24mm f/3.5 PC-E Tilt-Shift Lens Nikon 70-200mm f/2.8 Lens Tripod Conclusion Although I titled this blog - Rooftop Photography in Dubai 2017, I have included other imagery depicting the cityscape and architecture of Dubai. More of those images can be seen on the relative pages of my website. We thoroughly enjoyed this experience, one I will never forget! I am also very excited to be the first fly in South-African to shoot with Dany Eid, that is a humbling honour and privilege, as well as the first to shoot film from the Cayan Tower! I look forward to be able to do this again, and have had my eye on the high rises of New York, USA for the same amount of time as Dubai. I hope to fulfill that experience of shooting in the Big Apple soon! Thank-you A big shout out to Daniel Cheong and Dany Eid for such a fantastic product and for being pioneers in opening up the way for others to experience rooftop photography on Dubai. Thank you for affording me this opportunity, a lot of personal firsts for me and to have been able to capture the images I did. I look forward to returning to shoot with you again. A big shout out to my friends Dirk and Zena, for your friendship and assistance with our stay in Dubai, we appreciate you! Acknowledgement : Dubai Workshop Photography advertising image - Daniel Cheong Photography, some content information sourced from various websites. Click on the images below to view an enlarged single image. All my images are available for purchase as prints. Digital images can be used under license agreement. Should you wish to purchase or license my images, please click here for more information, so I can assist you with your needs. Newsletter Please subscribe to my newsletter which will inform you of any new workshops, activities, products and upcoming events. Subscribe 2017 DUBAI CITYSCAPE AND CAYAN TOWER SHOOT - FILM - FUJIFILM NEOPAN ACROS 100 2017 DUBAI CITYSCAPE AND CAYAN TOWER SHOOT If you have any questions or comments feel free to post in the comments below. I would really like to hear from you, and the experiences you may have had, both good and bad in Dubai. 2017 DUBAI CITYSCAPE AND CAYAN TOWER SHOOT - BURJ AL ARAB If you have any questions or comments feel free to post in the comments below. I would really like to hear from you, and the experiences you may have had, both good and bad in Dubai. Newsletter Please subscribe to my newsletter which will inform you of any new workshops, activities, products and upcoming events. Subscribe
---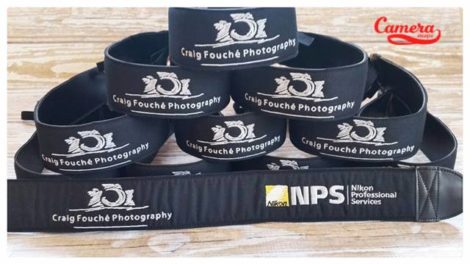 Camera Strapz Background I recently ordered eleven custom designed camera straps from Vicki Street of Camera Strapz. Shooting from the top of Cayan Tower Dubai, UAE I found her services very good and can recommend anyone that is looking for a custom designed camera strap to get in touch with her. The turn around time is very quick depending on your design. One will receive constant updates from Vicki regarding the progress of the design, as well as a test image for your approval. Design Preview Design Preview Once that is done, it gets sent off to the embroiderers for image conversion to stitching format; a *.dst file. I requested my *.dst file for further usage, that being for branded shirts and clothing. Stitching Software I use my gear both locally and internationally, and felt confident when shooting from the Cayan Tower in Dubai, UAE, which is some 77 levels tall; inside the Burj al Arab - the worlds first 7 star hotel; and the Dubai Autodrome, and locally, that my camera strap would do the job it is meant to do. The Product It is made from good quality leather, nylon webbing and fabric; the stitching is strong, and you can rest assured that your expensive camera gear wont take a tumble once correctly secured. Each camera strap is backed with choice leather for comfort and durability. When it comes to design, whatever your logo or branding, Vicki will be able to help you there. Some designs range from birds for birders, camera brand names, peoples names etc, just be creative and if it can be stitched, it will be done for you! Shooting inside the Burj al Arab, Dubai, UAE Custom camera straps can be made as scarfs, paracord wrist straps, regular leather and cloth straps, even African beaded straps! This is a brilliant way to show your brand off, and to look professional as well. I chose to label my camera bodies, add my brand logo too, it makes it easier for me to see which body I am taking out of my bag. Dubai Autodrome, Dubai, UAE Contact Vicki She is based in Pietermaritzburg, KZN, South-Africa, have a look at her website and Facebook page for more information, copy the links below: Facebook: https://www.facebook.com/camerastrapz/about/ Website: https://www.etsy.com/shop/CAMERASTRAPZ?ref=hdr_shop_menu Acknowledgements: Images not watermarked with my watermark belong to Vicki Street of Camera Strapz. Newsletter Please subscribe to my newsletter which will inform you of any new workshops, activities, products and upcoming events. Subscribe Newsletter Please subscribe to my newsletter which will inform you of any new workshops, activities, products and upcoming events. Subscribe
---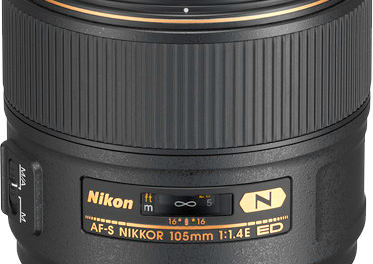 Nikon Lenses - An Explanation of Terms If you're new to Nikon lenses, or perhaps even if you're not, the endless strings of seemingly random letters that Nikon attaches to the end of their lens names can seem confusing. Beyond the basic focal length and aperture designations, there's a lot you can learn from it. Nikon lens naming system can sometimes be rather confusing, because Nikon uses letters and abbreviations to identify different lens components. Knowing what each of those stands for can be valuable, especially during the process of evaluating and purchasing lenses. Since Nikon has been producing lenses for so many years and the technology has significantly changed overtime, some of the older abbreviations are no longer used on modern lenses and those are marked appropriately below. Most new lenses are autofocus, which Nikon thankfully designates as AF. That's an easy one, but when it comes to non-autofocus lenses it rapidly gets more complicated. The earliest manual focus lenses didn't need extra letters to designate them as such since no other kinds yet existed. Today however they are known as non-AI or pre-AI to distinguish them from the later AI lenses. If you have a lens with a funny metal forked prong (known commonly as "ears") sticking out from one side near the bayonet mount, it may well be a non-AI lens. These ears actually mated with a prong on early camera bodies. To tell for sure if it is non-AI, check the outer black rim around the lens mount. If it's continuous and smooth all the way around, you have a non-AI lens. Today, purchasing non-AI lenses is pretty much limited to lens collectors rather than photographers. In fact, such lenses aren't even compatible with current bodies and can in fact cause damage if used. The designation AI stands for auto-indexing. These lenses still have ears for backward compatibility but now have an AI ridge on the edge of the lens mount as described above. This made changing lenses far simpler since the camera and lens mated correctly pretty much on their own. AIS lenses are similar but have a scoop shaped groove machined into the bottom of the lens mount to improve the process. Nikon used to offer a service to modify a non-AI lens to add an AI ridge (referred to as being "AI'd"). There are still a few companies out there who can do this if you are in need - Google is your friend. Around about 1986 Nikon introduced AF lenses that featured a CPU chip built into the lens. Computer components are commonplace today, but this was indeed radical back then. Still, other companies were coming out with AF lenses too so Nikon had to compete. In addition to the mechanical couplings that earlier lenses had, AF lenses included a row of small metal bumps that served as electrical contacts on one side of the lens mount rim. Over the years Nikon has added additional electrical signals and it is quite common for new lenses to have more contacts than are utilized by current bodies so Nikon can build a path to the future. Early AF lenses were designated simply as AF but Nikon later came out with AF-D to pass a distance signal based on how the lens was focused. AF-D was mainly just hype, the signal consisted mainly of just "near" or "far." It wasn't an actual distance measurement in feet or meters or anything. Some macro situations did benefit from the added information though, primarily in terms of flash coverage. Then came AF-S which offered a huge advantage in that the lens contained a motor to focus much more quickly than earlier AF systems that made use of a mechanical linkage to a focusing motor in the body. The "S" stands for "silent wave" and compared to the earlier gear linage system, it was amazing. Quite a few lenses these days are AF-S but when they came out they were revolutionary. Being able to focus that quickly was cool indeed. There were and still are a few AI-P lenses that weren't auto-focus but still had CPUs in them. I currently own the 24 and 45mm macro tilt-shift AI-P. Having a CPU allows them to be compatible with all current Nikon bodies even if you do have to focus them yourself. Don't be confused by the letter "P" in the names of some non-AI lenses which stood for five ("penta"). For a number of years Nikon labeled lenses based on how many elements they contained. "Q" stood for "quadra" (4), "H" for "hexa" (6) and so on. If you are unsure, look for the row of metal bumps on the rim of the mount. These are the main types of lenses Nikon has produced thus far. Additionally, there are quite a few letters that have been used to describe various features. Here are some of the main ones: Nikon Lens Naming Explained Here is a detailed list of all Nikon lens abbreviations: AF – stands for Auto Focus, which means that the lens can automatically focus through the camera. AF-D – Auto Focus with Distance information. Same as AF, except it can report the distance between the subject and the lens and then reports that information to the camera. The distance information can be useful for metering. See "D" acronym below. No longer used on modern lenses. AF-I – Auto Focus with an integrated focus motor. No longer used on modern lenses. AI-P – Manual focus AI lenses with a built-in CPU that transfer data to camera for exposure metering. No longer used on modern lenses. AF-S – Auto Focus with Silent Wave Motor. The AF-S lenses have built-in motors inside the lens, which work great on all cameras without built-in motor such as Nikon D40/D40x, D60, D3x00 and D5x00 series. AI – Indicates "Automatic Indexing". This abbreviation was used on very old manual focus lenses, so it is no longer used on modern lenses. AI-P – Manual focus AI lenses with a chip to send data to the camera. No longer used on modern lenses AI-S – Manual focus lenses that could be used with cameras that had Program and Shutter Priority camera modes. On AI-S lenses, aperture can be changed directly from the camera. No longer used on modern lenses. ASP – Lens contains at least one aspherical lens element, which is used for correcting coma and other lens aberrations. Sometimes goes by "AS". CRC – Close Range Correction lenses that are optimized for close focusing distances. D – D-type lenses send camera to subject distance information to the camera. DC – Defocus Control lenses allow controlling the bokeh, which is great for portraits. ED – Extra-low Dispersion glass elements within the lens do not disperse the light as it enters the lens. Most modern top of the line Nikon lenses contain ED glass, which also delivers better sharpness and reduces chromatic aberration or color fringing in photographs. E – The new "E" type lenses feature electronic diaphragm control, similar to what we have previously seen on PC-E lenses (below). These lenses do not have the aperture lever on the back of the lens and are fully electronic, so there is no way to manually adjust the aperture anymore. "E" type lenses are more accurate than "G" type lenses, especially for shooting at high frame rates, because the lens can stop down to a desired aperture without the need to be engaged from the camera motor. FL – Newly introduced in 2013. Indicates that the lens has Fluorite Lens elements, which are optically superior and significantly lighter glass elements. A number of new lenses such as the Nikon 800mm f/5.6E FL ED VR, Nikon 600mm f/4E FL ED VR etc now feature fluorite elements. G – If you see a letter "G" after aperture in the lens, for example "Nikon 50mm AF-S f/1.4G", it means that the lens does not have an aperture ring like the old lenses. All modern Nikon lenses are "G", because the aperture ring is only needed for old manual focus camera bodies. IF – Internal Focusing allows the lens to quickly focus by moving some of the elements inside the lens barrel, without moving the front barrel or extending in size. Many of the modern Nikon lenses such as Nikon 18-200mm f/3.5-5.6G VR II and Nikon 70-200mm f/2.8G VR II are IF lenses. Lenses with IF acquire focus faster than lenses without IF. Micro – Same thing as Macro, which is designated for macro lenses for close-up work. N – The letter "N" stands for Nano Crystal Coat and it is always displayed in a golden sticker on all top of the line Nikon lenses. Nano crystal coating, a high-tech coating used on some newer lenses to cut down on ghosting and flare. This can make a big difference on some lenses when shooting outdoors. Like P, N is also another one of those letters Nikon used in the early days for how many elements a lens had. Back then N stood for "nona" or 9 elements. Times change though, and letters get reused. It is a special type of glass coating that NOCT — Nocturnal. These lenses feature extremely wide maximum aperture and are designed for shooting in very low light. PC-E – Perspective Control with electronic diaphragm. Allows lenses to tilt and shift to create special effects. RF – Rear Focusing. The focusing is done by moving the rear element inside of the lens, which means the rear element moves while focusing. The latest Nikon 24mm f/1.4 lens, for example, is RF. Reflex-Nikkor - Refers to the mirror lens system Nikon used for example: Reflex-Nikkor 2000mm f/11. SIC – Lenses with Super Integrated Coating have better color performance and are generally deal better with ghosting and flare. SWM – Silent Wave Motor allows quiet autofocus with a quick switching between autofocus and manual operation. Overriding autofocus is very simple – you just turn the focus ring, instead of switching to manual mode first like you have to on AF-D lenses. VR – Vibration Reduction allows using lenses hand-held without the need for a tripod in low-light situations. Special motion sensors inside the lens detect hand motion and compensate for the motion by stabilizing the lens in the opposite direction. CX – Nikon has a mirrorless system called "Nikon 1", with a sensor smaller than DX. Although the CX abbreviation is not included in the lens title, you might see it in descriptions and other marketing material. If a lens title starts with "1 NIKKOR", it means that the lens is specifically designed for CX camera bodies such as Nikon 1 V1/V2/J1/J2. CX lenses do not work on any other Nikon mounts. DX – If a lens says "DX", it means that it is specifically designed for APS-C DX camera bodies (see sensor size comparison below) such as Nikon D3000/D5000/D90/D300s. DX lenses do work on FX bodies (they will physically mount), but will operate at only half the resolution. FX – this abbreviation indicates "full-frame", as in 35mm film equivalent. Abbreviations like FX, DX and CX indicate format size (size of the digital sensor). You will never see FX on descriptions of lenses, because unless indicated otherwise, all lenses are full-frame by default (see DX and CX below). IX - Physically about the same size as the DX digital format, there once was a film system known as APS or "Advanced Photographic System." Far from being advanced today, the system is completely obsolete. IX was Nikon's name for its APS lens line. Nikon also made lenses with the type of IX. These lenses were designed for the Pronea series of cameras, which used the Advanced Photo System format film. They cannot be used on 35mm film or digital bodies, so just ignore them unless you have a Nikon Pronea. Example Let's take a look at the following Nikon lens: Nikon AF-S NIKKOR 105mm f/1.4E ED Lens As you can see from the lens image, it says "AF-S Nikkor 105mm 1:1.4E ED" on the lens, which basically means that it is a fixed Nikon (Nikkor and Nikon are the same thing) 105mm lens with a maximum aperture of 1.4, has built-in auto focus with silent wave motor (AF-S), has an electronic diaphragm control (E) and contains extra-low dispersion glass (ED). The large letter "N" on the side indicates that the lens has Nano Crystal Coat. The Nano Crystal Coat provides an extremely high preventive effect against reflections over a wide wavelength range by reducing the reflection of light. Finally, even Nikon lens hoods have meaningful acronyms; the letters in the name of the hood specifies something about the hood itself: HB - Bayonet mount hood HE - Extension hood for long lenses that already have a hood HK - Slips onto the lens and then locks using a knob HN - Screw mount hood HR - Rubber hood, usually screw mount HS - Snaps onto lens like a lens cap Lens hoods can either be metal, plastic or carbon fibre. If you need to determine what other third party vendor's names are for the same Nikon lens attributes, here are the primary things you need to know: Nikon Sigma Tamron Tokina Lens with motors AF-S or AF-I HSM USD IF-S Lens with stabilization VR or VR II OS VC not applicable Lens for Full Frame Cameras (FX) DG Di (FX) Lens for Cropped Frame Cameras DX DC Di II DX I hope this sheds some light on the subject and helps you make an informative decision on your next Nikon lens, whether you buy locally new or second hand on eBay or Amazon. Acknowledgements Information sourced from various websites and adapted for this blog, including: http://www.earthboundlight.com/phototips/nikon-lens-letter-codes.html https://support.nikonusa.com/app/answers/detail/a_id/9919/~/glossary-of-nikkor-lens-terms https://photographylife.com/ Newsletter Please subscribe to my newsletter which will inform you of any new workshops, activities, products and upcoming events. Subscribe
---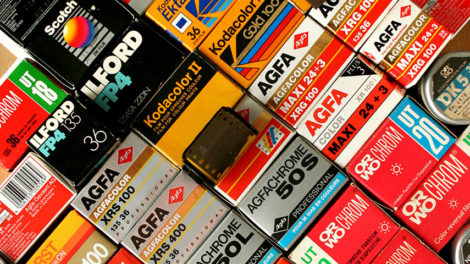 Professional Films vs Consumer Films By Jim McGee In general professional film have more saturated colors and finer grain than consumer film. But photographers are often surprised to learn that many professional films have consumer counterparts that have identical emulsions. The difference in name and price refers to the quality control of how that film is produced and handled before it gets to you. Kodak ColorPlus 200 Professional photographers need to know that a given emulsion will always produce the same results with no surprises. This can be particularly important for catalog and fashion photographers where accurate color reproduction is a must. Film ages. That can lead to subtle differences in shades and grain. Imagine a fashion photographer shooting for a magazine layout. Let's say he shoots fifteen rolls of film with a model in several locations. Now imagine if the model's dress is a different shade of blue from one roll to the next. You'll have an unhappy editor and a very unhappy photographer (because he'll have to re-shoot the layout). Fuji Natura 1600 Film also has a peak where the colors are the most vibrant and accurate. Refrigerating film dramatically slows the aging process and preserves the film at it's peak. Professional film is manufactured to tighter tolerances and is kept refrigerated from the time it is produced until it reaches the photographer. The idea is that by slowing the aging process and manufacturing to tight tolerances you are assured that every roll of brand X pro film will produce results exactly like every other roll of brand X pro film. Fuji Professional Films In reality today's films are much more accurate and temperature tolerant than the films of yore. They also age better with fewer noticeable shifts in color, contrast, and grain. Films like Fuji Superia and Press are identical emulsions. The difference is in the handling. The same is true of some slide films. Kodak Ektachrome 100 ExtraColor and Kodak 100VS for example, are the same emulsion. Whatever film you buy it's a good idea to throw it in the back of the fridge if you won't be using it for a while. This slows the aging process and assures that you'll get the best performance from your film.
---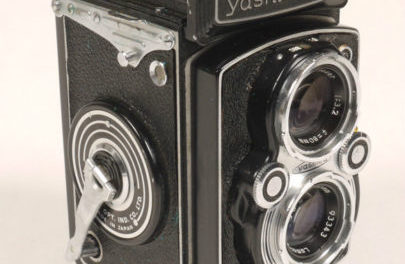 Focal Length of 6×6 compared to 35mm Lenses By Ken Williams Yashica Mat TLR How does the focal length of standard lenses for medium format cameras (75mm/80mm) compare with 40mm-58mm on 35mm cameras? When I was younger, I just accepted that the 75mm lens in my Rolleicord was equal to the 50mm lens in my Praktica. This is not so, nor is it clear cut. It depends on how you calculate it. The focal length of a 'standard' lens is calculated by measuring the diagonal of the film format. As every schoolboy knows that the square on the hypotenuse of a right-angled triangle is equal to the sum of the squares on the other two sides. From the diagonal of a film format can be easily calculated. For those who have forgotten: to calculate the diagonal of a 35mm negative use the following formula. (24 x 24) + (36 x 36) and find the square root of the answer. You can compare the focal lengths of 6 x 6 and 35mm by: Leaving the formats as they are. Making the 6 x 6 format the same proportions as 35mm format, Making the 35mm format the same proportions as the 645 format. Let's look at leaving the formats as they are. 6 x 6 is actually 56 x 56 from which the diagonal is 79.20mm. This means that 80mm is about right or maybe 75mm.  But when it comes to 35mm the diagonal measures 43.2666153055mm – So a focal length of 45mm would be closer to the medium format standard  lens of 80mm. There are some cameras with a standard lens of 45mm – notably the Contax G series. The popular Rollei 35 series used a 40mm as did the Leica CL and Minolta CLE. But most 35mm cameras used the 50mm.But even this doesn't work as the 6 x 6 format is really meant to be 645 which is 41.5mm x 56mm, unless of course you take pictures for calendars. I am assuming that Rolleiflexes/cords use a square format, as the right-way-around pentaprism had not been invented when the cameras were introduced . The TLR can be turned on its side to get a vertical format but it is scarcely convenient. From that, you think in 645 terms when taking the picture but can have either vertical or horizontal at the time of printing. So with that in mind, the diagonal of 645 is 69.70mm so a 70mm would be closer to the correct standard lens. Even this is not quite right as the 35mm format has a ratio of 1:1.5 whilst 645 is about 1:1.35. So now you could alter the 645 format to 35mm proportions which works out as 56mm x 37.33mm. The diagonal of which is 67.30mm making the standard lens as 65mm possibly 70mm. Now, for those who like the 35mm format in those proportions then this is a correct comparison. From that you can calculate other focal lengths. Medium Format TO 35mm Format Equivalent (Divide by 67.3 and multiply  by 43.26) 40mm 25.71mm 50mm 32.13mm 60mm 38.56mm 75mm 48.20mm 80mm 51.42mm 90mm 57.85mm 120mm 77.13mm 150mm 96.41mm 180mm 115.70mm 250mm 160.69mm 35mm Format TO Medium Format Equivalent (Divide by 43.26 and multiply by 67.3) 21mm 32.67mm 24mm 37.33mm 35mm 54.44mm 40mm 62.22mm 50mm 77.78mm 90mm 140.01mm 135mm 210.02mm 200mm 311.14mm From this you can see that 80mm is roughly equal to a touch over 50mm in 35mm terms, which is probably how the factory arrived at these focal lengths. IF YOU DO IT THAT WAY ! Now, I don't like the proportions of 35mm. It is OK for landscapes but portraits look odd, as the picture is too tall. On top of that very few sizes of standard B&W printing papers are of the same proportions. None conform to 35mm format with the exception of the enprint size of 6 x 4 recently available for that very purpose. 8 x 10 needs only 30 x 24 as does 16 x 20. I have found that 24mm x 32mm would be better. It is interesting to note that the original Nikon cameras, made just after the war, were this very size. The USA forbade their import as it didn't suit Kodachrome processing mounts of 24mm x 36mm. It is also interesting to note that 24mm x 32mm conforms to this 4/3rds format frequently mentioned in the photo magazines in relation to digital photography. It is also interesting to note that the 645 format is all but the same ! If you want to be awkward then 42mm x 56mm IS the same proportions rather than 41.5mm x 56mm. So the calculation now alters as the diagonal of a 32mm x 24mm is exactly 40mm. Perhaps that is why the famous Rollei 35 series had a 40mm lens ! Medium Format TO 35mm Format Equivalent (Divide by 69.7 and multiply by 40) 40mm 22.95mm 50mm 28.69mm 60mm 34.43mm 75mm 43.04mm 80mm 45.91mm 90mm 51.64mm 120mm 68.86mm 150mm 86.08mm 180mm 103.29mm 250mm 143.47mm 35mm Format TO Medium Format Equivalent (divide by 40 and multiply by 69.7) 21mm 36.59mm 24mm 41.82mm 28mm 48.79mm 35mm 60.98mm 40mm 68.70mm 50mm 87.12mm 90mm 156.82mm 135mm 235.23mm 200mm 348.50mm So there is not a lot of difference between the two. Making the 645 format the same proportions as 35mm is roughly in agreement with the manufacturers. 50mm being slightly less than 80mm and slightly more than 75mm in medium format terms using the first method. Using the second method which fits the paper better anyway changes the situation making 90mm the equivalent focal length of a 50mm lens on a 35mm camera. It is also interesting to note that a 50mm lens is based on a 2" lens which is a hint longer in focal length. The theoretical focal length of a Zeiss (Kyocera/Contax) 50mm f1.7 is actually 51.9mm making 51.64mm even closer to 90mm in medium format terms. It is interesting to note that a 42mm x 56mm format has a diagonal of exactly 70mm so calculating becomes easy to remember and easy to do. So it is up to you whichever format suits you best as to which are the correct equivalent focal lengths.
---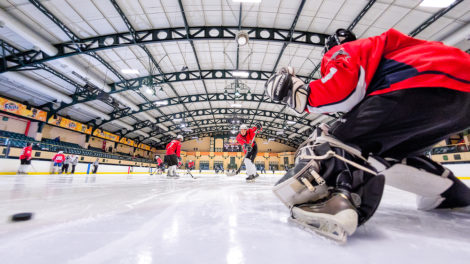 Sporting Event - Ice Hockey Grand West Casino Welcome to one of the fastest team sports on Earth! I had never been to an Ice Hockey event in my life before, and decide to look up some information on Ice Hockey on Google.  I had no idea that we as South-Africans even played Ice Hockey, as it is most commonly associated with North America and Canada, as well as Europe and Russia. I was very surprised to learn that South Africa has a team that competes internationally! The U/18 team's mascot is the white rhino called Rocket. They played against New Zealand and Hong Kong in Division III Group B in Cape Town in Feb 2016. MEET THE U/18 SOUTH AFRICAN TEAM Image from http://www.iihfworldchamps.capetown/ website Here is the link the Facebook page for this years event and their website. History of South-African Ice Hockey The South African National Team was created as the South African Ice Hockey Association gained its International Ice Hockey Federation membership on February 25 1937. Despite this early admission, it took almost 25 years before a South African squad took part in the World Championships. The team made its debuts at the 1961 World Championship on March 3rd 1961, as they were beaten 12-3 by the Yugoslav National Team. The South Africans finished 5th in the Group C, and 19th overall in the world. The team was absent from competition for five years before returning for the 1966 World Championship, where they once again finished 19th in the world, and this time, third in the Group C. South Africa would then pull out from competition until 1992, where they returned with a senior squad. Since 1992, South Africa has sent a contesting team every year in at least one of the three annual Men's World Championships competitions, and failed only twice, 1996 and 1997, to take part in the senior World Championship. South Africa has, so far, been able to earn promotion to a higher division of play on two distinct occasions. They first accessed Division II via promotion in 2006 after finishing second in the 2005 World Championship Division III. The journey in Division II lasted a single year, with the South Africans losing all five games and finishing sixth and last in the group stage. The second time the national team had a shot at Division II play was in 2009, following another second place finish at the 2008 World Championship Division III. There again, the adventure at the upper level only lasted one tournament before the team was back in Division III. The Ice Hockey Teams There are 3 provincial regions with their various teams belonging to the various associations: Western Province - Western Province Ice Hockey Association Gauteng - Gauteng Ice Hockey Association Kwa-Zulu Natal - Kwa-Zulu Natal Ice Hockey Association Western Province Under the Western Province banner there are 3 teams. These teams are listed below with details about their age divisions, players and features: Cape Town Penguins TEAM PHOTO The Penguins are a local hockey team made up of players from Cape Town. They have 3 teams that take part in the divisions ranging from peewee - U/20 / intermediate - premier league. The Premier League Penguins are majority an U/20 team with the mentoring and guidance of WPIHA coaches Marc Giot and Chris Reeves. This team is made up of various Western Province & South African U/18 and U/20 players that have represented their province or country recently. New up and comers are introduced to this team as development players and are mentored by various of the more skilled and veteran players. The two coaches lead their respective roles (forward and defence) and this setup seems to be working well for the development of hockey athletes in Cape Town. Click here to follow them on Facebook. Cape Storm   The Storm team hosts teams in the 3 divisions (peewee - U/20 / intermediate - premier league) and is lead by coaches Deen Magmoed and Klyde Stevens. Their Premier League team is made up of the senior players in Cape Town along with some internationals (Namibia, Russia, Canada, etc) and this team is lead by Deen Magmoed. Deen is a very accomplished player, plays on the National Team and is well respected by all the players and leads by his actions on the ice. This team offers a dynamic style of play and great work ethic, they play solid hockey and are a pleasure to watch. Click here to follow them on Facebook. Griffin Ladies TEAM PHOTO The Griffins are a ladies only team that was instigated early 2013 by Sandy McClurg, former goaltender, now defenceman. The Griffins take great pride in recruiting young and keen female athletes to join their team and learn the great game of ice hockey. This team hosts players from the ladies national team and they take part in the U/20 league, playing against the U/20 Penguins and U/20 Storm teams. Although they are still very much in a development stage, they are competitive in their league games. WPIHA is hosting at the Grand West Casino Complex and Entertainment World situated at 1 Vanguard Drive, Goodwood - Cape Town, home of the Old Goodwood Showgrounds. The arena is a state of the art Olympic-sized hockey rink (60m x 30m) furnished with 3 zambonis, skate sharpening facilities, hockey shop, rental skates, public sessions, figure skating, 1050 heat air conditioned seating... The arena has hosted various international competitions and shows such as Disney on Ice & IIHF World Championships. Click here to see their Facebook page. Gauteng GIHA hosts ice hockey at various rinks all over Gauteng, with multiple teams playing from the various rinks. The ice rinks are located in shopping malls and this creates great interest from the masses of traffic that are able to watch the ice and activities while shopping and walking by; these being Festival Mall - The Ice Rink (Kempton Park) and Grove Mall - The Ice Rink (Pretoria). The Gauteng Province consists of 11 teams: Ducks Forest Knights Forest Rats Grizzlies Ice Hawks Johannesburg Scorpions Pretoria Capitals Sabres Vipers Warriors Wild cats Ducks Ice Hockey Club The Ducks form part of 'The Ice Hockey Initiative' non-profit organization, but compete in the Gauteng provincial league. D.I.H.C is a new and exciting Ice Hockey Club based at Festival Mall in Kempton Park. The club offers coaching for players from Junior to Senior level. Founded by Farrell Foy and Andrew Rundle, Ducks Ice Hockey Club promises to offer the best coaching possible, create an environment for players to have fun but become skillful at the same time. Click here to see their Facebook page. Their website can be found here. Forest Knights Ice Hockey Club The Forest Knights Ice Hockey Club resides at the Forest Hill Ice rink, Centurion, South Africa. The ice hockey club is a development club with members ranging from 4 years to 54 years. The Forest Knights Ice Hockey club practices are on Thursday nights from 17:15 to 19:15 at Forest Hill Ice Rink. Click here to see their Facebook page. Their website can be found here. Forest Rats Ice Hockey Club The Forest Rats Ice Hockey Club are a fun, family oriented Ice Hockey Club, they play at Forest Hill Ice Rink. Click here to see their Facebook page. Their website can be found here. Grizzlies Ice Hockey Club The Grizzlies were previously known as the Northgate Hockey Academy Sweepers and have their home at the Northgate Shopping Centre Ice Rink. Click here to see their Facebook page. Their website can be found here. Ice Hawks Ice Hockey Club The Pretoria Ice Hawks Hockey Club is a family of Ice Hockey Players who enjoys the sport of Ice Hockey and wants to share their passion with others by developing new players to formally and informally participate in this exciting sport. Club membership is open to players of any age and any level of expertise. Training will depend on the skill level of the student and can include skating training, Learn To Play training and advanced training. They are affiliated to the Gauteng Ice Hockey Association (GIHA), South African Ice Hockey Association (SAIHA). Their home is the Grove Ice Arena. Click here to see their Facebook page. Their website can be found here. Johannesburg Scorpions Ice Hockey Club The Scorpions are one of the older surviving clubs in Gauteng, which was formed out of the Cr0ws, Can-Am and Blades clubs of the Carlton Sky Rink. Click here to see their Facebook page. Their website can be found here. Pretoria Capitals Ice Hockey Club Pretoria Capitals Ice Hockey club was founded in January of 2013.  A large number of our players trained at the Kolonnade Ice Rink in Pretoria for another club.  Unfortunately the ice was literary pulled out from under our skates with the announcement that the rink would be closing end January 2013. The nearest ice rinks would now be Forest Hill and Kempton Park. We can also now announce the opening of the new ice rink at the Grove Shopping Centre, home of the Pretoria Capitals Ice Hockey Club. Click here to see their Facebook page. Their website can be found here. Sabres Ice Hockey Club Sabres practices on a Tuesday at Festival Mall in Kempton Park. 1st Hour – U/14, U/16 and Development     06:15 pm – 07:15 pm. 2nd Hour – U/18 and 2nd Division     07:15 pm – 08:15 pm. 3rd Hour – 1st Division and PHL     08:15 pm – 09:15 pm. All ages welcome Click here to see their Facebook page. Their website can be found here. Vipers Ice Hockey Club The Vipers IHC has now been running for two years, a family affair that keeps old and young entertained. We are based at Festival Mall Ice Arena, Practice times are on Sundays from: 07h45 to 08h45am Snr and Jnr combined 08h45 to 09h45 Snr only Game times will be advised to members via Whatsapp, BBM, sms or e-mail. Looking forward to continued growth from our Junior teams with the fantastic management and coaching team. They are affiliated to South African Ice Hockey Association, Gauteng Ice Hockey Association, IIHF, SASCOC. Click here to see their Facebook page. Their website can be found here. Warriors Ice Hockey Club Previously known as the Pretoria North Stars. Our coaches are the best and have been involved the sport for several years and know what they are speaking about. Our head coach Alan has been involved with the sport for almost 40 years and has coached all levels including provincials and nationals. We cater for all ages boys and girls: U/12 U/14 U/16 U/18 Ladies Seniors Click here to see their Facebook page. Their website can be found here. Wildcats Ice Hockey Club Originally formed at the Krugersdorp Ice Rink. Kwa-Zulu Natal The KZN Province consists of 2 teams: Southern Storm Ice Hockey Club DurbaKnights Ice Hockey Club KZNIHA hosts 2 small scale ice rinks in malls across Durban. They are currently getting a full-sized rink. Southern Storm Ice Hockey Club Southern Storm Ice Hockey Club was founded on January 12th 2012 at the Galleria Ice Rink. The Southern Storm Ice Hockey Club is a close knit family of athletes, who love the sport of ice hockey and grow as individuals in an environment of positivity, enthusiasm and fun. Click here to see their Facebook page. Their website can be found here. DurbaKnights Ice Hockey Club DURBAKNIGHTS© is a registered ice-hockey club operating since 2012 at the Durban Ice Rink. DURBAKNIGHTS© is a registered member of KZNIHA and SAIHA and has been the ONLY ice hockey club in KZN that has consistently maintained it's affiliation to both KZNIHA and SAIHA. Click here to see their Facebook page. Their website can be found here. The Ice Ice hockey is both a non (juniors) and contact (seniors) team sport played on an ice rink, in which two teams of 6 skaters each use their sticks to shoot a vulcanized rubber puck into their opponent's net to score points. Ice hockey teams usually consist of four lines of three forwards, three pairs of defencemen, and two goaltenders. Each team has five players who skate up and down the ice trying to take the puck and score a goal against the opposing team. Teams have a goaltender as their sixth on-ice player, whose job is to prevent the puck from entering the goal. A fast-paced physical sport (leading to the nickname "The Fastest Game on Earth"), ice hockey is most popular in areas of Gauteng, Durban and Cape Town. The International Ice Hockey Federation (IIHF) is the formal governing body for international ice hockey. The IIHF manages international tournaments and maintains the IIHF World Ranking. Worldwide, there are ice hockey federations in 73 countries that includes South Africa. The Shoot This was a fantastic evening for me to have been able to shoot this event, it is technically challenging from a photographic perspective. Although magazine images portray the arena as being brightly lit, they actually have poor lighting. One needs to shoot with fast lenses, ie f/2.8 using either a 14mm, 16mm, 14-24mm, 70-200mm, 300mm or a 400mm lens, depending on where you are positioned. If you are positioned behind the glass, black is a must as your reflection will be greatly reduced. The ISO needs to be in the range of 1600-3200, and you need to shoot in manual mode as well. Don't worry about noise, most pro camera bodies deal very well with it these days. Flash is not recommended from behind the glass, as it will bounce back a horrible glare. If at all possible, clean the glass on both sides where you will be shooting from, to remove marks and scuffs. This obviously will reduced post editing work or throw away shots and autofocus issues whilst shooting. Depending on the arena, one can use remote speedlights, with radio transmitters and receivers on either a 3 or 4 point holder (like Foursquare or McNally), mounted in strategic positions on the catwalks near the roof top lighting. It would necessary to come early to set this up, more so if it is a provincial or an international game. This allows one to shoot in high speed sync mode and to freeze the puck or any other action at high speeds, and not being limited to 1/250 or 1/320 sec, depending on your camera model. It is highly recommended to not only secure your flash units to the mounts, but also a steal wire safety line attachment to say a carabiner and the mount, which should be secured to the mounting beam of the catwalk. Considering the current price of my Nikon SB-910 units, I seriously don't want them falling from the rooftop getting destroyed or injuring players! The Photos Cape Storms vs Cape Town Penguins Ice Hockey, Grand West Ice Station, Cape Town, South-Africa I thoroughly enjoyed this experience! The lighting in the arena was quite challenging, yet I was still able to produce amazing images, and some unique angles too. Taking shots from within the goal box was quite something, that puck travels at quite a speed! Being my first ice hockey event, you dont realise just how quick time flies in a game, more so when you having fun whilst working! Information sourced from www.iskate.co.za and team respective websites and team Facebook pages. Click on the images below to view an enlarged single image. All my images are available for purchase as prints. Digital images can be used under license agreement. Should you wish to purchase or license my images, please click here for more information, so I can assist you with your needs.
---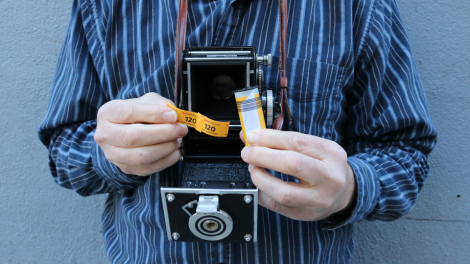 The Wonderful World Of Rolleiflex TLR Photography: Loading Film By Dan Wagner For many photographers, one of the most daunting tasks is loading a Rolleiflex TLR camera. While not very difficult, when approached haphazardly, one can feel a bit like the proverbial one-armed wallpaper hanger. Photos by John R. Harris My method is to simply turn the camera upside down while it's still hanging from its neck strap, open the rear door so it falls away from me, and begin the loading process. The advantage of this approach is that it may be employed while walking, without the need to set the camera on a flat surface. If there's an exposed roll of film in the camera, I use one hand to prevent the film from unrolling, and my other hand to pull out the spring-loaded spool release. I then remove the roll, lick the adhesive-backed band to seal the roll tight, and secure the roll in my camera bag. Although the sealed roll is light-tight, one must still take precautions because the only thing preventing light from reaching the top and bottom edges of the film are the overhanging plastic ends of the spool and the slight overlap of the paper wrapped around the film. That's why always keeping the roll tight is so important. Preparing to Load a Rolleiflex TLR In a Rolleiflex TLR, 120 film, also referred to as 2¼-film, provides 12 square-format exposures. 220 film is roughly twice as long as 120 film and doubles the number of exposures to 24. Unless your camera is equipped with a 12/24 switch, it will only accept 120 film. Furthermore, owing to the digital age, most manufacturers have discontinued making 220. Additionally, if you process your own film, you would need 220-size reels, as well. Rolls of film are manufactured with a length of film and lightproof paper sandwiched around a plastic spool. The leading edge of the film is taped to the lightproof paper. The inside of the paper is black to prevent light from reaching the film, and also to prevent any light inside the camera from potentially fogging the film during exposure. Numbers are printed on the outside of the paper for use with cameras that feature a round window covered with a dark red filter. With these types of cameras, users look through the window and advance the film until they see the number corresponding to the next exposure. Fortunately, later model Rolleiflex cameras have a sensor underneath the first film roller to automatically signal the transport mechanism when film passes over it. After the film is advanced to the first frame with the crank on the right side of the camera, the counter will display the number 1, and the crank will no longer rotate forward. With the film advanced to 1, the crank is wound one revolution backward to cock the shutter. The process is to shoot, then wind forward to the next exposure, and wind backward to cock the shutter. Rolleiflex transport mechanisms have a little play; so don't worry if the spacing between the exposures on your negatives is slightly uneven. How to Load a Rolleiflex TLR Before the film can be advanced to the first frame, it has to be carefully loaded. When loading a Rolleiflex camera, one needs both a fresh roll of film and an empty film spool. Unlike a 35mm roll of film that is rewound back into its canister, a 120 roll of film is wound forward from the full roll onto the empty take-up spool. So, with the camera suspended upside down and the exposed roll of film removed: 1. Move the empty spool to the take-up chamber where the exposed roll of film recently resided. Once this is done, remove the paper band securing your new roll of unexposed film. Be sure to grasp the roll firmly so it doesn't unroll or loosen. The paper band must be removed entirely, or leftover pieces may find their way on the inner side of the lens or film surface and result in ruined shots. 2. Insert the roll into the empty film chamber. This chamber will have a silver piece of curved metal, referred to as the brake. The brake helps maintain even pressure on the film as it unrolls. Take the paper film leader and slip it under the first metal roller and insert the tip into the slot in the empty take-up spool. Throughout this process, use a finger to maintain tension on the roll of film so it doesn't loosen. The first metal roller is the only roller that the film goes under. And as mentioned previously, this is the roller that has the film-sensing mechanism beneath it. 3. With the tip of the paper leader in the take-up spool, wind the crank slowly forward. The goal is to make sure the leader doesn't slip out. Should it slip out, simply repeat the process. It's only necessary to get a single revolution on the take-up spool. 4. Once this is achieved, close the film door and lock it shut with the sliding mechanism. 5. Use the crank to advance to the first frame, take one reverse crank to cock the shutter, and you're ready to shoot. The term "cock the shutter" refers to tensioning the shutter's spring mechanism so it's ready to release and open when you trip the shutter. Some photographers may wonder whether or not it's okay to leave the shutter cocked and under tension for long periods of time. While on some cameras this may not be recommended, I have not found it to be a problem with Rolleiflex TLRs. You can even change the shutter speed with no ill effect. Underneath the shutter release is a sliding lock to prevent the shutter from tripping if you inadvertently bump it. The downside is that one may forget they locked the shutter and wind up missing shots. This happens to me several times per month. As some photographers may take days, weeks, or even longer to finish a roll of film, it's a good idea to set the film speed on the dial on the lower left side of the camera as a reminder. This has the added benefit of communicating the film speed to the coupled exposure meter. The film speed dial reads ASA instead of ISO because at the time the camera was manufactured, film speeds conformed to the American Standards Association and not the International Organization for Standardization. No matter—although the name changed, the numerical setting remains the same. To help remember what type of film is loaded, many photographers tape the film band or packaging, which has the film type written on it, to the camera. Selecting a Type of Film This brings us to choice of film. Rolleiflex TLRs render both color and black-and-white quite well, so it's really a matter of personal preference and practical considerations. Personally, I like shooting Kodak T-Max 400 or Tri-X 400 and developing in T-Max developer. And for color, which I seldom shoot, I use Kodak Portra 400. I shoot mostly black-and-white because one of my goals is to build a body of work with an aesthetic consistency. The reason I shoot primarily 400-speed film is that it helps me get a usable negative at 1/30-second and f/2.8 in many low–light situations. It also gives me 1/125-second at f/8.0 in shade or overcast light. In sunny scenes with black-and-white, I use a 1.5 yellow filter (darkens the sky), for an exposure of 1/250-second at f/11.5, and with color I use a 2.0 neutral density filter at 1/250 and f/11.0. The great thing about a Rolleiflex TLR is that, at distances of 10 feet or closer, one can use smaller apertures such as f/11.5 and still achieve pleasing out-of-focus areas and subject-background separation. By using the same film speed, knowing the correct exposure is easier. With only 12 shots on a roll of 120, photographers are forced to not only economize, but to pre-edit by deciding if a shot is even worth taking. Before shooting an event, such as a race or wedding that can't be repeated, it's important to take note of how many shots are left on a roll. If the roll is almost finished, then a photographer needs to decide whether or not to blow through the remaining frames in order to have a fresh roll loaded for when the action begins. Film management and loading can be made more efficient by: • Saving time by removing foil film wrappers in advance. • Remembering to completely remove the paper band when loading a fresh roll of film, lest part of it becomes lodged between the lens and film and interferes with light reaching the film. • Keeping a bendable drinking straw in your camera bag in case part of the adhesive paper strip at the end of a roll breaks off and gets stuck behind the film pressure plate. Blowing through the straw will make it possible to retrieve the paper. • For fast and convenient film loading, the easiest method is to turn the camera upside down while it hangs from the neck strap; open the rear door away from one's body; remove the exposed film; move the empty spool to the take-up side; and then reload. • Worth noting is that when using an Ever-Ready case, the neck strap is disconnected from the camera and attached to metal strap lugs on the case. The downside to this is that when removing the camera from the case, it won't have the added security of being attached to a strap. "The Wonderful World of Rolleiflex TLR Photography" is a three-part series. Please click here for "Part I: Buying a Used Rolleiflex TLR" and "Part 3: Street Photography "
---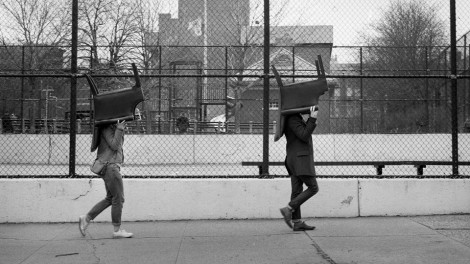 The Wonderful World of Rolleiflex TLR Photography: Street Photography By Dan Wagner | There are several schools of thought regarding whether or not a Rolleiflex TLR is a good camera for street photography. On the negative side, the exposures per roll are limited to 12, the vintage design often attracts attention, and it takes longer to advance the film to the next frame. On the positive side, the camera can be operated stealthily by shooting from the waist and/or aiming the camera perpendicular to the direction you're facing; the 120 negative is much larger than its 35mm counterpart; and the leaf shutter is quieter and has less vibration than a camera with a moving mirror or shutter curtains. More important than which camera is used, is how it's used, and how comfortable a photographer is using it. While you may miss a few shots shooting with a Rolleiflex TLR, you will savor the ones that were caught that much more. Once a photographer is familiar with the operation of the Rolleiflex TLR, it's time to put the camera through its paces and shoot some beautiful photographs. For street photography, a good method is to set the focus to 10 feet and the f/stop and shutter speed to a combination suitable for shooting in shade or sunlight. As you move from sunlit to shady areas, you should adjust the settings as required. By always having suitable exposure settings, a photographer will be ready to respond to photo opportunities at a moment's notice. When you want to compose a tighter shot, it's a simple matter to rotate the focusing knob to six or seven feet. Of course, if time permits, it's usually preferable to focus in the traditional manner of looking through the viewfinder. And when you're close to a subject, some photographers will appreciate moving the camera slightly forward or backward to find focus as opposed to moving the focusing knob—it's a matter of preference. In writings and interviews, legendary photographers such as Henri Cartier-Bresson, Weegee, and others often discuss the virtues of this simple approach. These universal principles are easily applied to most cameras and formats, not just the Rolleiflex TLR. General Street Photography Strategies In urban areas, it's advantageous to walk against the flow of foot traffic to facilitate photographing the faces of passersby. While rear views can sometimes tell a story, they're seldom as compelling as frontal shots that include faces. Additionally, by choosing which side of the street to walk on, one is also choosing whether a person will be back or front lit, and if they'll be in shade or open sun—providing, of course, that it's a sunny day, that the sun is not directly overhead, and that nearby buildings, trees or other obstructions are tall enough to create shade. In areas with tall buildings, you can often find that a pleasing combination of directional and soft light is created by sunlight bouncing from reflective surfaces. One shooting method is to select an area with interesting lighting, choose a camera position with an uncluttered background, and simply wait for interesting subjects to walk into the frame. Although this method can yield good photos, it's seldom as fruitful as simply being ready for and responding in a less predetermined manner. To increase the opportunities for catching elusive and fleeting moments, scan fifty or more feet ahead of where you are walking, for people with interesting faces and for moments in the making. Something as simple as two friends meeting in front of a restaurant can result in an emotionally charged photo opportunity. Part of the reward of street photography is improving one's skills at accurately anticipating how people will behave, how moments will transition, where to position the camera, and how to conduct oneself to capture these meaningful slice-of-life vignettes. Many photographers are understandably reticent, at first, to point a camera in a stranger's direction. However, with practice and a smile, it is not only possible to become comfortable with photographing strangers, but in many cases it is easy to engage in pleasant conversation with them. In fact, with their quirky, vintage appearance, the Rolleiflex TLRs are often conversation starters themselves, and can even elicit requests from strangers to shoot their photo. When considering the importance of telling stories with facial expressions, never rule out the value of expressions that run the gamut of human emotion—even an expression of discomfort can tell a memorable story. Photographer Richard Avedon was a master at this, and would often peer through his Rolleiflex TLR for awkward minutes until a subject's "public face" fell to reveal who they really were. This is not to suggest that a photographer shouldn't be aware of and considerate of how others may feel when photographed. However, when photographers display a sincere desire to elevate a subject or an event, to communicate their vision, and to create art, this sincerity will be apparent to others and not only put them at ease, but enlist them to the cause, as well. Although a delicate matter, it can be done. The Rolleiflex Experience While shooting with a Rolleiflex TLR or any TLR is relatively easy to do, like other artistic endeavors, it takes years of dedication to tap its full potential. For those who have never shot film, the best part of the process is often wondering what the photo will look like when it is developed, and whether or not it will meet or exceed expectations. The biggest adjustment for those who have only worked with digital cameras is that it is not possible to review a shot on the spot after it has been taken. However, with practice, it is possible to envision what the photo will look like and to make the necessary exposure and other adjustments that will realize your vision prior to releasing the shutter. Having a photo in one's head and capturing it with a camera is a rewarding experience, and examining the finished result for flaws is an excellent way to learn and improve your skills. Rolleiflex Ergonomics Rolleiflex TLRs were designed with all the controls in the perfect location for waist-level shooting. Looking down, it's easy to see the two, tiny windows displaying the f/stop and shutter speed, which are adjusted by thumb dials on either side of the lenses. On the left is a robust focusing knob with exposure-meter needle, depth-of-field scale, film spool releases, and filter compensation scale that corresponds to the factor number printed on filters. On the right is the film advance/shutter cocking lever, which advances the film when rotated forward, and cocks the shutter when rotated backward. The lower right corner of the camera features the shutter release and shutter lock, while the top right has the self-timer/flash synch selector, and the bottom left has a locking synch outlet. All in all, the ergonomics are easy to understand and quickly become second nature. Rolleiflex Viewfinders: Tricks and Tips Because waist-level viewfinders don't have prisms, photographers have to become used to viewing their subjects laterally reversed. The stationary mirror behind the taking lens allows for proper vertical viewing, but doesn't correct for the horizontal. Things can get confusing, however, when trying to follow a moving subject, because it is instinctive to pan in the same direction in which the subject is moving. However, when using a Rolleiflex TLR to challenge yourself, hone skills, or as a way to shake things up and shoot in a different way, each difficulty or obstacle can be viewed as beneficial. Newcomers to the world of Rolleiflex TLR's often report having difficulty holding the camera level. My feeling is that when you don't think too much about holding the camera level, the shots come out perfect. It simply takes a little getting used to. Of course, shooting with a focusing screen that has a grid, or looking for objects such as buildings, curbs, or trees can aid in keeping the camera level. One of the most popular uses for a waist-level finder is shooting ground-level shots, since it is possible to see through the finder without having to lie down on the ground, as with an eye-level finder. However, Rolleiflex TLR waist-level finders can approximate an eye-level finder with eye portals on the front and rear panels that function as a sports finder. While not optimal, with practice this function can prove useful in situations where obstructions prevent waist-level shooting. The advantages of shooting from the solar plexus is that people will look more "heroic," as the horizon line and related background areas behind a subject will be shifted higher. For shooting from a higher vantage point, try holding the camera above the head while looking up to compose and focus. One can see this technique demonstrated by none other than Fred Astaire in the movie "Funny Face"—a must–see for any Rolleiflex TLR shooter. The Rolleiflex 2.8f, 3.5f, and some later 2.8e and 3.5e models have removable viewfinders. This offers the option of shooting with a chimney finder, and 90-degree or 45-degree eye-level pentaprism, which are heavy but allow photographers to view subjects without the image appearing laterally reversed. Proper Exposure with Rolleiflex 2.8f and 3.5f Cameras The Rolleiflex 2.8f and 3.5f models have removable waist-level finders, with many having coupled exposure meters, as well. The coupling feature means that when one changes the ISO setting, filter compensation dial, shutter speed or aperture, it will affect the light measurement. This is different from earlier, non-coupled meters, used by photographers to obtain an exposure value number they can then use to set the proper exposure. Unfortunately, most Rolleiflexes are more than 50 years old, and their selenium cell meters no longer function or are inaccurate. Even if the exposure meter works, it's quite easy to learn how to do without it. Simply use the f/16 rule of thumb, also known as the "Sunny 16 Rule," which states that in bright sunlight the correct exposure will be f/16 with a shutter speed of 1/film ISO. Therefore, with 400-speed film, set the camera to f/16 and 1/400-second. One of the best reasons for learning to set good exposures without a meter is to prepare for shooting rapidly unfolding action sequences that occur in low light, shade, or sun. An example might be at a sporting event that takes place in open and heavily treed areas. Having to spend time taking exposure readings could result in many missed shots. Depth of Field One disadvantage of a TLR, as compared to an SLR in terms of subject viewing, is that you can't look through the taking lens and see the depth of field for a specific aperture, or see the effect of certain filters such as polarizers. Fortunately, the TLR's focus knob has a white band that widens as the lens opening is reduced, and that corresponds to the distance scale on the part of the knob closest to the camera. Distances in the white area will be in focus and those outside this area will be out of focus. A photographer would thus focus on the closest and farthest parts of a scene they wanted to be sharp, note the distances and focus on a spot approximately 1/3 in. So, if the near distance was 10' and the far distance 40', you would set the focus to 20' and rotate the aperture dial until the white band included everything between 10 and 40'. When calculating depth of field, bear in mind that: Because the distance scale on some TLRs might require calibration, it's a good idea to check your scale for accuracy with a tape measure. With practice, one will become skilled at guessing subject distances accurately, and knowing what distance is required for a portrait, full-length, group shot, or landscape. Generally, 10' is a good working distance for a full-length shot. During street shooting, or any photography involving moving subjects, and when shooting quickly is a necessity, the ability to pre-focus can make or break a shot. The theory is that the longer one fiddles with focusing, the more stale a given moment becomes, along with the likelihood a subject will appear self-conscious. Therefore, shooting quickly and accurately is vital. With time, one can shoot candid portraits without the subject being aware of your presence. Using a Polarizing Filter The standard procedure for using a polarizing filter is to look through the filter with the naked eye while rotating the front ring until the desired polarizing effect is achieved. Simply view the scene to be photographed through the filter, rotate the front ring until the desired effect is achieved, note the number on the top of the filter, install the filter, and rotate the ring until the notated number is on top. While this might not be as fast as using a polarizing filter with an SLR, it works quite well. One thing to consider is that many vintage Rolleiflex polarizing filters, which go by the name Rolleipol, suffer from damage such as waviness and fading. The same is often true of dark red filters. Good ones can be sourced, but it may take some effort. The numbers around the perimeter of a Rolleipol are from 1-18. Fortunately, Heliopan still makes bayonet-mounted filters in several sizes, including Bay III size for the 2.8f, and Bay II for the 3.5f model cameras. Using ND and Yellow Filters Many photographers appreciate the benefits of shooting with just one film sensitivity, such as ISO 400, which is good for many low-light situations. The downside is that when shooting with ISO 400 in bright sunlight, the working aperture of f/16 may result in more depth of field than the photographer wants. For this reason, it's a good practice to carry a 2x or .6 ND (Neutral Density) filter. By using this ND filter, the effective film speed is reduced to ISO 100 and the photographer can shoot at f/8.0, an aperture 2 stops wider than f/16. An alternative to using an ND filter for photographers favoring black-and-white photography is to use a 1.5 Yellow filter, which has the advantage of darkening a blue sky, while also reducing the effective film speed from ISO 400 to 160. The filter factor number on the filter housing matches the number displayed on the filter compensation dial on the bottom left side of the camera. Simply rotate the dial to the number on the filter and the coupled exposure meter will adjust the exposure accordingly. For instance, the number 1 would result in an exposure increase of 1 stop, which correlates to the exposure decrease of 1 stop from using the filter. To achieve the same result when computing exposure with a separate meter, simply adjust the ISO setting by 1 stop. Fear of Flaring Rolleiflex lenses are single-coated and therefore prone to flare—so don't forget to use a lens hood. By the way, a lens hood will also serve as a protective bumper and help shield the lens from light rain. The benefit of not being multi-coated is that by reducing maximum density, the lens creates an illusion of greater shadow detail. Flare factors to consider include the following. In 99 percent of circumstances, flare and the accompanying lowering of contrast and subject edge detail are issues to be avoided. For artistic purposes, there are occasions when a photographer will want to embrace the fear of flare, especially in strongly backlit situations, to produce cool and dramatic effects. At smaller lens openings, the five aperture blades will yield pentagon-shaped flare that is easily enhanced during printing. Flash Photography For flash usage, the leaf shutter will synch with electronic flash at all speeds, which on a Rolleiflex 2.8f or 3.5f is 1/500 of a second. To trigger a flash, simply connect a synch cord from the flash to the synch outlet on the bottom left of the front of the camera and set the flash synch lever on the upper right to X for electronic or M for bulb flash. The synch outlet on a Rolleiflex TLR has a lever that will lock when used with a Rolleiflex-specific synch cord. Small flash units may be attached to an optional third-party cold shoe that is connected to the bayonet mount on the taking lens, held with a bracket screwed to the tripod mounting screw underneath the camera or Rolleifix quick release, or handheld. The benefit of shooting with a handheld flash is that a photographer can aim the light in more directions. Summary Shooting film with a vintage Rolleiflex TLR is a great way to return to or learn the basics of photography. The knowledge acquired from film shooting and developing can be readily applied to digital work, and vice versa. And for photographers interested in building a distinctive body of work, shooting with a specific camera and format for several years has a good chance of producing the desired result. If it's fun, challenging, and feels right, you're on the right track. The Wonderful World of Rolleiflex TLR Photography is a three-part series. If you missed Part 1, Buying a Used Rolleiflex, or Part 2,​ Loading Film, just click the links.
---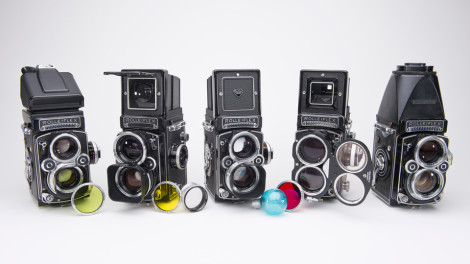 The Wonderful World of Rolleiflex TLR Photography: Buying a Used Rolleiflex TLR By Dan Wagner What makes a Rolleiflex TLR so special? Many things. To start, TLR stands for twin lens reflex. "Twin" because there are two lenses. And reflex means that the photographer looks through the lens to view the reflected image of an object or scene on the focusing screen. Photographers also look through SLRs, or single lens reflex cameras. One of the differences between the two is that the SLR is held at eye level, and the TLR is held at chest level while the photographer looks through a "waist-level" finder. Another difference is that most SLRs are oriented a horizontal format and must be rotated to shoot vertically. TLRs, however, are 6 x 6 cm square format cameras, so if a photographer wants a horizontal or vertical photo, they will shoot square and crop later. Since a 6 x 6 cm square is roughly three times larger than a 35mm film image, little is lost in terms of detail from cropping. That withstanding, most people are drawn to TLRs because they love shooting with a square format camera, and find it fun. Photos by Dan Wagner Rolleiflex TLRs Are Fun and Peculiar The advantages of shooting from the waist, or more accurately, the solar plexus, is that people will look more "heroic" as the horizon line and related background areas behind a subject will be shifted higher. And for seasoned photographers, shooting from a new perspective can be liberating and inspiring. Besides being fun to use, watching someone shoot with a Rolleiflex TLR for the first time is comical, as the mirror reverses the viewfinder image from left to right, frequently causing the photographer to point the camera the wrong way. This is because when one moves the camera to the right or left, the subject seems to move in the opposite direction. It's also difficult, at first, to hold the camera level. Fortunately, with a little practice, both of these issues are easily overcome.In the case of a Rolleiflex TLR, you look through the upper or "viewing" lens. The lower lens, which is referred to as the "taking" lens, is situated in front of the film plane, and is the lens that captures the image. Inside this lens are the shutter and aperture blades. Unlike an SLR camera, the TLR has a stationary mirror, not a moving one. The absence of a moving mirror has the advantage of lower vibration for slower handheld shooting and a viewfinder that doesn't go dark during the moment of exposure. By allowing the photographer to view a subject the instant the image is recorded, the photographer will know if the desired image has been captured. It's also quieter than the sound of an SLR firing.Rolleiflex TLR Cameras Are Built SolidlyA major appeal of Rolleiflex TLR cameras is that they are so well made. Constructed primarily of metal and glass and covered with a luxurious leather skin, Rolleiflex cameras are solid, and feel good in the hands. The precise manner in which parts fit together speaks to exacting craftsmanship. And it's this manufacturing skill that makes a 50-year-old Rolleiflex feel relevant and demand to be picked up, appreciated, and used. The worst fate for any camera, let alone a Rolleiflex, is to become a dusty shelf queen. One example of how well-designed these cameras are would be the fit of the removable film door. On vintage cameras manufactured to less demanding tolerances, black foam inserts were used to keep film doors light-tight. But on Rolleiflexes, the film door fits so precisely that there is no need for foam liners—the metal-on-metal fabrication alone assures that the door remains light-tight.Purchasing A Used Rolleiflex TLRThere are numerous concerns and things to look for when buying a used Rolleiflex TLR. Because the first Rolleiflex was introduced in 1929, and the popular 2.8f and 3.5f models were made more than 50 years ago, finding one in pristine condition can be difficult. The most important consideration is the condition of the lenses, especially the lower taking lens. Scratches, which some sellers will describe as cleaning marks, fungus, excessive interior dust particles sometimes described as haze, and balsam separation of lens elements from aging cement, are the main problems to look for.Other factors, while not necessarily deal breakers, are also important. These factors include the presence of oil on the aperture blades, transport mechanism gearing problems, alignment of metal bellows, shutter speed accuracy, and more. Odds are that the camera you purchase will need a cleaning, lubrication, and adjustment (CLA). The main reason for this is that most cameras, especially vintage cameras such as the Rolleiflex TLR, were engineered with the expectation that they would be serviced at regular intervals. In addition, lubricating oils were never meant to last a lifetime, and over time will become sticky and impede camera functions. Simply leaving a camera in a hot car for too long can break down the lubricants and cause problems. Therefore, buyers should be prepared to spend an additional $300 or more to have their newly purchased camera serviced. Photography-related sites with for sale/wanted forums, eBay, and camera shops with used departments, such as the Used Department at B&H, are good places to find your Rolleiflex.When buying a Rolleiflex TLR: Always weigh seller representations such as "the shutter sounds good at all speeds," "the lenses have a few minor cleaning marks, dust, haze, separation—but they have no effect on image quality," "my friend's a photographer and says the camera works great," and "I don't know anything about cameras, but this one is nice," with trepidation. Seller representations that inspire confidence are, "I will supply paperwork for CLA performed on specific date," "please e-mail for larger photos with additional details," and "returns may be made within 14 days." If possible, run a test roll of Tri-X or other 120 film through the camera to check the transport mechanism. All else being equal, a camera that comes with a neck strap, case, hood, and other accessories is preferable to one that doesn't. A neck strap, case, hood and a few filters can easily add up to an additional expenditure of $300 or more. Exercising a shutter at different speeds can, in some cases, help distribute lubrication where it's needed and result in more accurate shutter speeds. And exercising the shutter from time to time between rolls, while a good practice, is only a temporary fix for a camera in need of a CLA. Properly functioning Rolleiflex 2.8f cameras generally sell for between $900 and $1,500, with finer examples commanding a premium. 3.5f models can run about $200 less. Both lenses come in single-coated Planar and Xenotar versions and produce sharp photos with beautiful rendering. Models referred to as "white face" have serial numbers printed on the silver metal bordering the lenses to the right of the taking lens. Because white face cameras represent the final f-model run, and are 10 years or so newer, they go for the highest prices, which often exceed $2,500. When deciding between a 2.8f versus 3.5f and white face versus non-white face camera, always let the camera's condition be the deciding factor. Telltales to how a camera was treated may be revealed by wear to the leather panels on the camera, wear to the leather case, missing paint, dents, and worst of all, damage to the optics.Servicing A Rolleiflex TLRWhen considering where to have your Rolleiflex serviced, be sure to examine the repairman's reputation. Fortunately, there are superb Rolleiflex repairmen, such as Harry Fleenor, in California, and Krikor Maralian, whose service is called  Krimar, in New Jersey, both of whom have websites describing their services. Best of all, Fleenor and Krimar were factory trained by Rolleiflex, have a half-century of experience, use specially machined repair tools and maintain an inventory of original replacement parts.When having a CLA performed on a Rolleiflex, it's a good time to install a brighter focusing screen. Harry Fleenor offers this service, and while it's easy to install a focus screen, Fleenor will check and adjust the focus to accommodate any variances introduced by the new screen and align focusing mechanisms to factory tolerances. This is important for wide-open shooting, where depth of focus is at a minimum and fractions of an inch can make or break critical focus. Another optional service is camera leather replacement. Companies such as Aki-Asahi.com and cameraleather.com sell easy-to-install leather for Rolleiflex TLRs and other cameras. And the new leather will improve both the grip and cosmetics. Finally, if a seller claims that their Rolleiflex TLR had a CLA, there should always be a sticker with the repairman's name in one of the film spool chambers.Viewfinder ChoicesThe Rolleiflex 2.8f, 3.5f, and some later 2.8e and 3.5e models have removable viewfinders. This offers the option of shooting with a chimney finder, which is hard to come by unless one is using a Baier adapter with a Hasselblad or other third-party chimney. If opting for a Baier finder, one will probably need a diopter for the finder they select. Baier's website offers info on this. Best of all, the Baier adapter cosmetically matches the Rolleiflex aesthetic. By the way, some Hasselblad or Kiev finders have cold shoes for mounting a small flash, or even an exposure meter or other shoe-mounted accessory.Other finders are available, such as 90-degree or 45-degree eye-level pentaprism, which are heavy but allow photographers to view subjects without the image appearing reversed horizontally. However, make sure that any vintage finder with a prism is free of balsam separation. And if there's an eyecup, most likely the rubber will be deteriorating.Another advantage of Rolleiflexes with removable finders is the ability to clean the mirror behind the viewing lens easily and quickly replace the focusing screen with a brighter one for improved focusing, especially under low-light conditions. Also indispensible for critical focusing is the flip-up magnifier located on the underside of a waist-level finder's lid. Other options include: Magnifiers with diopter correction for photographers who wear glasses. Many chimney finders have adjustable eyepieces for easier focusing, as well. Brighter focusing screens, which generally cost more than two hundred dollars, are easily scratched, and should be handled only by the edges. Focusing screens are available with or without grid lines, with a horizontal or diagonal split-image center rangefinder, or plain. Because one of the beauties of focusing with a Fresnel lens is watching the image "pop" into focus, and because a central rangefinder can be distracting, many photographers opt for a plain focusing screen, or one with a grid. The grid is, of course, helpful for keeping horizontal lines level. Using A Smartphone Exposure AppIf you buy a Rolleiflex with a non-functioning exposure meter, the options are to use your knowledge to set exposures manually, work with a small digital camera set on manual to take readings—or even better—simply install a light meter App on your smart phone. The App will enable you to select your film sensitivity and an f/stop or shutter speed accurately. This App can function as a spot meter by dragging the cursor over different parts of the scene. As the cursor is moved, you will see the image get lighter or darker, because the meter is calculating the exposure for the area under the cursor. When the best compromise between light and dark areas is reached, the displayed settings are the ones to go with. What's nice about this method of exposure selection is that it gives a visual representation that makes adjusting for backlit, low lit, and other tricky situations fast, reliable, and easy to visualize and understand. So, even if you're lucky enough to score a Rolleiflex with a perfect meter, you may still prefer to work with the App.Leather Neck StrapsAs with any handheld camera, there are numerous ways to set up and shoot with a Rolleiflex TLR. The first step is to adjust the neck strap to an ideal length that keeps the camera at a comfortable height where it may be quickly raised to take a photo. Sadly, due to age, the leather on most original Rolleiflex neck straps will be brittle, cracked, and in need of replacement. When replacing the leather, reuse the alligator clips that attach to strap lugs on either side of the camera. These clips are spring loaded, and offer a connection that is secure, yet easy to quickly disconnect.Because the clips bend outward and away from the camera, when a photographer lifts the camera, the neck strap will fall to the sides instead of getting in the way. Thanks to details like this, Rolleiflex TLRs earned their reputation for being superbly engineered. To replace the leather on the neck strap, drill out the rivets on the alligator clips, insert a fresh piece of leather of the same width, and install new rivets. For a professional result, one can bring the alligator clips to a leather repair or saddle shop, such as Schatzlein in Minneapolis, Minnesota—ask for Gary. Leather strap options include: Adjustable or non-adjustable straps. The benefit of a non-adjustable strap is that there is no excess material. However, the downside will be that it will most likely only fit the intended wearer. By including the buckle hardware, straps with the same adjustability as the original can be ordered. For a nominal amount of money, a matching neck pad can be made, as well. Another option is to attach connectors to the alligator clips for use with other straps. Pros And Cons Of Rolleiflex TLR CasesOne commonly sought Rolleiflex TLR accessory is the ubiquitous Ever-Ready case. These attractive cases were made with brown leather, burgundy felt interiors, and were stitched together with thread. Like the neck straps, they are often in need of repair. However, with the cases, it is the thread that often needs replacing, not the leather. Unfortunately, it is almost impossible to find a shop willing to spend hours re-stitching a case.This is a simple do-it-yourself task. The reason it's simple is that the holes are already there. Just buy a roll of suitable thread, some sturdy needles, and replace the old thread with new. To make the job easier, keep the leather pieces properly aligned by only removing a small amount of the worn thread at a time.Ironically, while Rolleiflex Ever-Ready cases are nice to look at, they're not very practical for shooting. The problem is that with only 12 exposures per roll, too much time will be wasted removing and reinstalling the camera in the case. Therefore, for the sake of practicality, most shooters will either leave the case at home or use a small camera bag. Case options include: Rolleiflex manufactured an all-metal, copper colored case for use in humid, wet tropical climates, called the Tropical. This case came with a desiccant cartridge to absorb moisture and a leather strap that attached with a hole-and-slit method instead of alligator clips. One of the best cases for shooting in rainy weather is a locking, clear plastic bag. Simply make two slits for the neck strap and a hole for the taking lens. Attaching the bayonet lens hood after making this hole ensures a tight connection. While not waterproof, the bag takes up almost no space and can make it possible to shoot in light rain. If you go this route, be sure to bring lens-cleaning supplies and a few paper towels to wipe off your camera. "The Wonderful World of Rolleiflex TLR Photography" is a three-part series. Please click​ for Part 2, "Loading Film​," and Part 3, "Street Photography."
---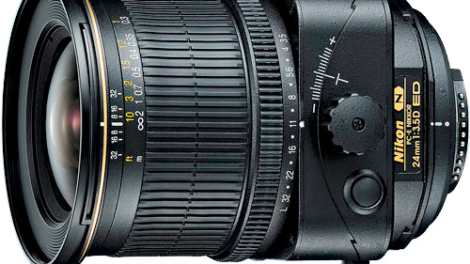 Tilt-Shift Lenses And Their Uses Tilt-shift lenses and their uses are primarily for architecture, landscape and portraiture. Tilt-Shift Lenses can also be used creatively to create toy town effects and to increase depth of field in product photography. Nikon launched their current series of  Tilt-shift Lenses in January 2008, that being the Nikon PC-E NIKKOR 24mm f/3.5D ED Tilt-Shift Lens, Nikon PC-E Micro-NIKKOR 45mm f/2.8D ED Tilt-Shift Lens and Nikon PC-E Micro-NIKKOR 85mm f/2.8D Tilt-Shift Lens. I currently own the Nikon PC-E NIKKOR 24mm f/3.5D ED Tilt-Shift Lens, Nikon PC-E Micro-NIKKOR 45mm f/2.8D ED Tilt-Shift Lens and Nikon PC-E Micro-NIKKOR 85mm f/2.8D Tilt-Shift Lens, which I use for landscape, portraiture and architectural shoots on both film and digital bodies. The Nikon series all offer a tilt of 8.5° and a shift of 11,5mm for all their lenses. Nikon Tilt-Shift Lenses Canon's range of tilt-shift lenses are very similar in range to Nikon, except that they have a 17mm wide angle. They sport the following lenses: Canon TS-E 17mm f/4L; Canon TS-E 24mm f/3.5 LII Canon TS-E 45mm f/2.8; Canon TS-E 90mm f/2.8. The Canon series all offer a tilt of 6.5° and 12mm shift on the 17mm; 8.5° and a shift of 12mm on the 24mm; 8° and a shift of 11mm on the 45mm and 90mm lenses. I have not had any experience with the Canon lenses.   Canon Tilt-Shift Lenses Given the very wide angle images you can get with a 14mm or 16mm lens and the ease of correcting perspective in Photoshop, why bother with this manual focus lens and all the extra effort involved in using it? Tilt-shift photography is commonly misconstrued solely as producing miniature effects in your images. But tilt-shift photography is much more than producing toy towns. These are extremely versatile lenses, and used correctly can produce some really pleasing results. The shallow depth of field effect available from using tilt-shift lenses has become their most popular use. However, creating this 'toy town' look is not their only use. Tilt-shift lenses allow you to move the body of the lens in relation to the sensor. The shift movement keeps the lens parallel to the sensor, but moves it up, down or from side to side, allowing you to control the perspective of your image. Tilting the lens shifts the plane of focus, allowing you to increase or decrease the amount of the scene that is in focus. If you want to get the best quality results without having to resort to any software tricks, a tilt-and-shift lens is the only option. Note that at present their are no lens correction profiles in Adode, DxO; I have however found that PTLens do have profiles for some of these lenses. Since the tilt-shift information is not stored in EXIF data, Lightroom or ACR (Adobe Camera RAW) will not correct issues that occur when the lens is tilted, swung or shifted. You would have to address those manually. One of the main tools for an architectural photographer is the tilt-shift lens. The most important quality of this lens and what makes it so popular and needed in photographing buildings and interior spaces, is the fact that it can keep the verticals of a building parallel, thus presenting the object as we see it and not with the verticals converging, as a normal or wide lens would capture it. In other words the use of tilt-shift lenses "removes" the wide angle lens distortion, or rather it does not introduce it in the first place. It removes the "keystone effect", as the convergence of the verticals in case of tilting the camera is otherwise known. Another important characteristic of this lens, a characteristic that makes it ideal for the architectural photographer, is its exceptional clarity, sharpness and lack of chromatic aberration, that are not equaled by the more common lenses. The superior sharpness and high quality image is one of the characteristics of the prime lenses, as all tilt-shift lenses are, and more specifically of the tilt-shift lenses, due to their construction and exceptional glass quality. Correct Converging Verticals The classic use of the shift movement in tilt-shift photography is to avoid converging verticals in your images. To achieve this you start with the lens in its normal position and, making sure that the camera is level and the sensor is vertical, frame your basic image. But at this stage the shot won't include the top of the subject, and there will be too much foreground, so you shift the lens upwards, which will alter the framing of the shot to include the top of the subject while keeping everything straight in the frame. Only after my return to photography, did I discover my limitations of capturing cathedral interiors in Croatia with my Nikon AF-S NIKKOR 24-70mm f/2.8G ED Lens. This is when I discovered tilt-shift lenses and decided to invest in them on my return home. Had I had a tilt-shift lens for this purpose, I would have walked away with many more pleasing images than I currently did. Panoramic Shots Using the shift movement you can produce a series of images that can easily be stitched together in software such as Photomerge in Photoshop, or any other that you may favour. Once you have positioned the camera, all you need to do is to take three shots, one with the lens shifted left, one centred and one right. This tilt-shift photography technique can't produce the extremely wide panoramas that can be done by rotating the camera, but because the camera is in a fixed position they are easy to set up and stitch together. This eliminates the need for a panoramic head on your tripod and the loss of the image when cropping in post, as the camera has not moved from it's position, rather that the lens has shifted in the case of a horizontal image; tilted in the case of a vertical image. Sometimes it's impossible to position the camera to avoid obstructions such as fences appearing in the frame. However, it's often possible to use the shift movement to alter the viewpoint enough for the obstruction to be just out of the frame. The shift can also be handy for avoiding including a reflection of yourself when shooting shiny surfaces. Toy Town Effect This effect is usually achieved by pointing the camera down, and then tilting the lens up. It's often most successful when shooting from a high viewpoint, as this means that you can angle the camera more than when shooting at the same level as the subject. Tilting the lens upwards means that the plane of focus moves in the opposite direction to the way that the subject is positioned, producing an extremely shallow area of sharp focus. This tilt-shift photography effect is most pronounced when using wide apertures, and you will also need to refocus on the area that you want to be sharp, because tilting the lens completely alters the focus settings on the lens. Sideways Tilt Similar to the toy town effect, this relies on the extremely shallow depth of field, but instead of tilting the lens up you rotate it and tilt it to one side. This is perfect for shooting scenes where there are objects that are the same distance from the camera at either side of the frame. By tilting the lens sideways you can then throw the subject on one side of the frame out of focus, while keeping the subject on the opposite side sharp. An example would be a shooting a row of shops, and all you want in focus is a single doorway. Increased Depth of Field This effect is one of the more subtle uses of the tilt movement. It can allow you to keep a subject sharp, which would otherwise be impossible even using extremely small apertures. Once you have framed your shot, tilt the lens slowly towards the subject that you want to keep in focus. This moves the plane of focus, so that instead of being parallel to the sensor, it corresponds to the surface of the subject that you want to keep in focus. This is great for product photography. Focusing With A Tilt-Shift lens You will only be able to focus manually, since the mechanics of the tilt-shift makes impossible the use of an auto-focus system in this lens. By using the tilt function it allows front-to-back depth of field (DoF) meaning we can keep everything in focus, no matter the aperture, even at f/3.5 of f/2.8. What you need to do to get a front-to-back depth of field is to use a "trial and error" method: Mount the camera on a tripod. Set your aperture at f/8 for best quality of the image (you can also set a different aperture if needed). Open the Live View of the camera. Choose two important subjects (points) that you want to be in focus, one in the foreground and the other one in the background. Focus on the closest point you want sharp in the scene (the foreground subject you chose). Tilt the lens downwards slightly till the furthest point in the scene is in focus (in general a tilt of no more than 1-2 degrees will be enough most of the times to bring everything in focus). Go back and forth 2-3 times with fine tuning, while zooming up to 10x in Live View to check out the focus, till both subjects (in the foreground and in the background) are in focus, and the entire scene will then be in focus. Metering Light And Setting The Exposure With A Tilt-Shift lens When tilting or shifting the lens, the exposure the camera meters changes due to the light that leaks into the camera when the lens parts move relatively to each other, since the parts of a tilt-shift lens are not sealed between them and the fact that they are moving relatively to one another creates small openings that allow the light to enter the lens and confuse the light meter that indicates us the right exposure. How to deal with this? It is not very difficult, just meter your scene before tilting or shifting the lens, while it still works like a normal lens from the point of view of the movements it makes. Tilt-Shift And Long Exposure Photography Issues Concerning Shooting Long Exposure With A Tilt-Shift Lens At first glance, shooting long exposure with a tilt-shift lens is not different from doing it with any other regular lens. There are though two aspects to take into account when shooting long exposure with this lens and that make it different from shooting long exposure with a regular lens: Focusing And Metering Light The first aspect and issue is related to the way we will focus and meter the light so we can calculate the needed exposure. In the case the lens will be used tilted or shifted or both, just as in the case of short exposure, the light metering will be done before tilting or shifting the lens. This needs to be done so the light meter does not get confused by the light that may enter through the small openings created between the tilted or shifted parts and reach the sensor when tilting or shifting the lens. Light Leakage Issue The second aspect and issue is the light leakage that can occur in a tilt-shift lens during a long exposure. Just as in the case of metering light in a regular exposure with a tilt-shift lens where, if tilted or shifted, the lens allows the light to leak in and confuse the light meter, the same can happen in the case of a long exposure because of the extended time the lens is exposed to light while not being sealed properly and meant for use in long exposure photography. How To Overcome Light Leakage In A Tilt-Shift Lens During Long Exposure Photography It is not difficult to avoid light leakage. You will use the same principle you use so the light does not leak into the camera through the viewfinder: cover it. Thus, you will cover the lens in the case of a long exposure with a black cloth that will need to have the shape of a sleeve and be rather thick so it does not let the light inside the lens. You can also cover the entire camera with a black cloth and just leave uncovered the opening of the tilt-shift lens. How To Use A Tilt-Shift Lens For Portraiture Rotate the lens to a 45° angle, this will give you a diagonal blur through your plane of view in your image. Make sure your dioptre is calibrated for your vision. Since the tilt-shift lens is manual focus, you really need to make sure what you looking at is actually in focus. Shoot at f/5.6 for these shots, the out of focus areas will still produce pleasing results and a beautiful bokeh. When shooting at full length or 3/4, keep your subject close to their background, otherwise you may see distracting objects in your background come into focus. When shooting portraits, check your background is far away enough to be out of focus as in the full shot. Make sure to focus sharply on the eyes. YouTube Video Clip This 08:28 minute video clip visually explains the uses of a Samyang Tilt-Shift 24mm f/3.5. In Conclusion The Nikon PC-E NIKKOR 24mm f/3.5D ED Tilt-Shift Lens can be a very powerful and valuable tool in a photographer's bag. It has many different uses – the lens can act as a normal 24mm lens for wide-angle photography, can swing left and right or tilt up and down and can be shifted in different directions at the same time. The shifting capability gives photographers the ability to control converging lines, while tilting and swinging allow changing the lens plane to either bring everything in focus, or to selectively apply focus to certain parts of an image. These unique features make the Nikon PC-E NIKKOR 24mm f/3.5D ED Tilt-Shift Lens a very specialized lens. They also add to complexity of using such a lens. It took me several weeks to fully understand how to work with PC-E lenses and even after using them for a while, I still had occasional issues with focus and depth of field. Nikon PC-E Micro-NIKKOR 45mm f/2.8D ED Tilt-Shift Lens is very much like a nifty-fifty for me, except that it is a tilt-shift lens. Nikon PC-E Micro-NIKKOR 85mm f/2.8D Tilt-Shift Lens is very special portrait lens, and can give very pleasing results if used creatively. One major annoyance with most tilt-shift lenses, including the Nikon PC-E NIKKOR 24mm f/3.5D ED Tilt-Shift Lens, is the factory default setting for tilt and shift movements. All Nikon PC-E lenses are shipped in such configuration, where you can swing the lens left and right, but you cannot simultaneously shift the lens in the same parallel direction. If you tilt the lens, you can only shift to the left and right sides and if you swing the lens, you can only shift it upwards or downwards. To fix this issue, you have to send your lens to a Nikon service center for reconfiguration. Nikon does not sell these in parallel configuration, but if you buy a used unit, it might be already configured for parallel movements. If you are a landscape photographer, definitely get yours adjusted. I have had my Nikon PC-E NIKKOR 24mm f/3.5D ED Tilt-Shift Lens done at Orms and it makes such a difference! The Nikon PC-E Micro-NIKKOR 45mm f/2.8D ED Tilt-Shift Lens and Nikon PC-E Micro-NIKKOR 45mm f/2.8D ED Tilt-Shift Lens cannot be converted as the electronic ribbon inside is too short to allow for this. There is a high learning curve with these lenses, be sure to experiment with what works best for you, as well as a lot of creativity to be had with mastering these lenses. Information sourced from various sources on the internet, as well as my personal experiences.
---