Camera Strapz – Quality Custom-Made Camera Straps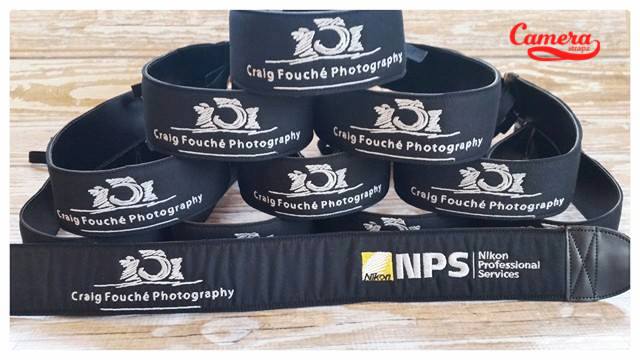 Camera Strapz
Background
I recently ordered eleven custom designed camera straps from Vicki Street of Camera Strapz.
I found her services very good and can recommend anyone that is looking for a custom designed camera strap to get in touch with her. The turn around time is very quick depending on your design. One will receive constant updates from Vicki regarding the progress of the design, as well as a test image for your approval.
Once that is done, it gets sent off to the embroiderers for image conversion to stitching format; a *.dst file. I requested my *.dst file for further usage, that being for branded shirts and clothing.
I use my gear both locally and internationally, and felt confident when shooting from the Cayan Tower in Dubai, UAE, which is some 77 levels tall; inside the Burj al Arab – the worlds first 7 star hotel; and the Dubai Autodrome, and locally, that my camera strap would do the job it is meant to do.
The Product
It is made from good quality leather, nylon webbing and fabric; the stitching is strong, and you can rest assured that your expensive camera gear wont take a tumble once correctly secured. Each camera strap is backed with choice leather for comfort and durability. When it comes to design, whatever your logo or branding, Vicki will be able to help you there. Some designs range from birds for birders, camera brand names, peoples names etc, just be creative and if it can be stitched, it will be done for you!
Custom camera straps can be made as scarfs, paracord wrist straps, regular leather and cloth straps, even African beaded straps! This is a brilliant way to show your brand off, and to look professional as well. I chose to label my camera bodies, add my brand logo too, it makes it easier for me to see which body I am taking out of my bag.
Contact Vicki
She is based in Pietermaritzburg, KZN, South-Africa, have a look at her website and Facebook page for more information, copy the links below:
Facebook: https://www.facebook.com/camerastrapz/about/
Website: https://www.etsy.com/shop/CAMERASTRAPZ?ref=hdr_shop_menu
Acknowledgements: Images not watermarked with my watermark belong to Vicki Street of Camera Strapz.
Newsletter
Please subscribe to my newsletter which will inform you of any new workshops, activities, products and upcoming events.
Newsletter
Please subscribe to my newsletter which will inform you of any new workshops, activities, products and upcoming events.
CRAIG FOUCHÉ
I am a Western Cape Winelands photographer based in South Africa, photographing locally and internationally. I am a registered NPS (Nikon Professional Services) member, a contributor to Nikon South Africa's social media pages and website. I photograph a broad variety of genres, using film and digital medium and are very passionate about my work.
My work has been published several times in SA4x4, HIGH LIFE (British Airways Magazine), Getaway Magazine and Wildside Magazine, and I am also a contributor to Media24, which is the print media arm of the South African media company Naspers. I finished as a Top Ten finalist in the 2016 Getaway Magazine Gallery Competition, finishing with Highly Commended.
Please feel free to comment and share. You can also click on the social media buttons in the footer below and see what I am currently doing, or sign up for my newsletter and follow me.
Until next time, thanks for your support, appreciating my work and reading my blogs.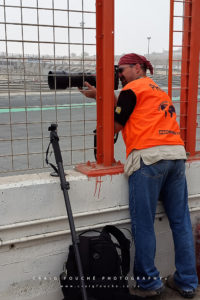 Craig Fouché, Dubai 24H, Dubai Autodrome, UAE
©2017 Craig Fouché Photography
---
---